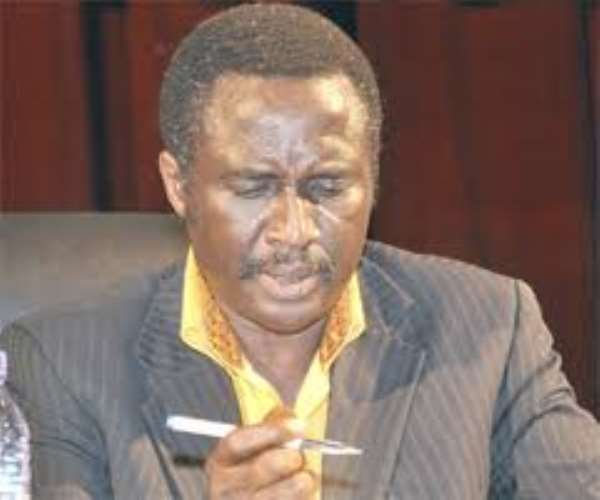 Michael Teye Nyaunu, Member of Parliament (MP) for Lower Manya Krobo, who lost in the recent primary to contest on the ticket of the National Democratic Congress (NDC), might already have one of his feet outside the party.
The MP is not only considering running as an independent candidate to contest the 2012 parliamentary election, but also considering defecting from the National Democratic Congress (NDC) to join another party.
Mr. Nyaunu, who has in recent times been very critical of the Mills-led administration, lost last Saturday's primary by 26 votes to Ebenezer Teye Larbi, Deputy Eastern Regional Minister, who polled 211 votes as against 185 votes obtained by the former.
Nyaunu says he would have won the primary hands down, if the election was conducted in a fair manner. According to the MP, he lost because of powerful influences from the Castle, which supported the Deputy Eastern Regional Minister.
He alleged that the government deployed state resources for his main contender, who engaged in money sharing and distributing of goods, which greatly influenced the outcome of the elections.
According to him, the margin by which he lost the election was indicative of the fact that if the government had not supported one candidate against him, he would have easily won.
The veteran legislature, who has occupied the Lower Manya seat for the past 16 years, says there are many other options available for him to explore, as the Constitution does not debar him from contesting as an independent candidate.
Speaking of rumours that he was kicked out because of his constant criticisms of the Mills led administration,  Nyaunu said the loss would not deter him from criticising the government for the remaining eleven months of President Mills' administration, should the need arise.