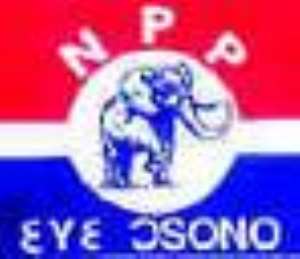 Accra, Jan. 24, GNA – The Tertiary Education Students' Confederation of the New Patriotic Party NPP, University of Ghana (TESCON-Legon), has called on the Ghana Police Service to show professionalism during the intended demonstration by the Alliance For Accountable Governance.
The demonstration of the pressure group will take place on Wednesday, January 25 in Accra.
A statement, signed by Mr McLaw Gyamfi Philip, Press Secretary, TESCON-Legon, and copied to the Ghana News Agency on Tuesday in Accra, noted that TESCON strongly believed that the demonstrators would receive the maximum cooperation from the Police and would not be intimidated.
It said the demonstration is seen as a mass protest against a "gargantuan" crime committed against suffering taxpayers of the country by putting a whooping amount of money not less than GH¢ 58 million into a single person's wallet for no work done.
According to the statement the protest ahead of elections 2012 is one of the opportunities that citizens of the country could take to register displeasure against incompetency, hypocrisy "and most importantly, corruption".
"It shall serve as a tool to tell the government how the people are poised to retrieve our money as Mr Martin Amidu was determined to do until he met his dismissal as Attorney General of the country", it added.
The statement also appealed to President John Atta Mills to personally receive AFAG's petition instead of delegating somebody to do so on his behalf.
It also called on all students who believed in their future to come out to support the demonstration.
GNA