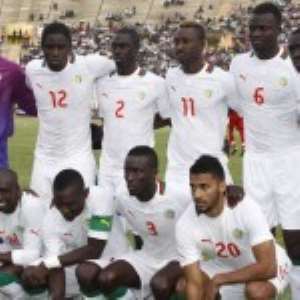 The Nzalang Nacional was a goal up with three minutes left of playing time, thanks to former Real Madrid player, Javier Balboa who curled home the match winner.
The money was made available by the son of President Teodoro Obiang Nguem.
Prior to the much anticipated match, the president's son promised of doling-out the money to the squad on condition that they beat their opponent.
News from the camp of Equatorial Guinea suggests that the players are much happy with the prized money and have promised to put a spirited performance to beat their opponents, Senegal and Zambia to qualify to the quarter finals of the tournament.
The squad is further boosted with the promise of US$20,000 award for the goal against Libya. The country's FA had promised to give the Nzalang Nacional US$20,000 for each goal scored by the team during the tournament.
According to the BBC, the incentive may well boost a team from whom little has been expected, with Equatorial Guinea the lowest-ranked team in the tournament.
Lying 151st in Fifa's rankings, the Nzalang Nacional lost their competitive match 2-1 in Madagascar when the pair met in a 2014 World Cup qualifier in November.
Preparations for this month's finals were also affected when French coach Henri Michel quit in December, meaning Brazilian Gilson Paulo was drafted in at short notice to take charge for the Nations Cup.
After the Libya clash, Equatorial Guinea will play Senegal on 25 January and then Zambia in the capital Malabo four days later.