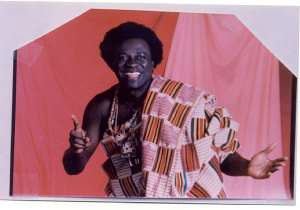 ADVANTAGES OF PRACTISING OUR CONTAFRIKACULTURE or THE POWER OF LIVING IN TUNE TO THE LIMITLESS INNER POWER, PRIDE, DIGNITY AND SECURITY OF OUR CONTINENTAL AFRIKACULTURE BY ALL CONT/DIASPORA AFRIKANS, By (c) 2012 by Prof. Afrikadzata Deku, Docteur d'Etat; Doctorat d'Etat (PhD); [email protected];
To know our Continental AfrikaCulture is to live constantly in tune to its limitless power and glories.
To live the Continental Afrikan Culture in its totality, purity, and might is to be blessed permanently with the power of Continental Afrikan Self-knowledge, Self-acceptance, Self-love, Self-love, Self-control, Self-pride, Self-dignity, Self-confidence with total respect, faith and belief in ourselves as Continental Afrikans and others, total positive self-image, total high self esteem, and total fulfillment in live.
Since Culture is everything that is noble to any given people on earth, to have one's Culture is to have life.
To lose it is to lose everything that is important, noble and eternal in one's life.
To know and practice our Afrikan-Centric Continental Afrikan Culture is also to achieve oneness with our Continental Afrikaness/Essence and with all Creation.
Making Continental Afrikan Culture the Continental Afrikan Basis, Cornerstone, Foundation and the Focus of our lives as Continental Afrikans is to perpetually live in peace with ourselves, free from crime, free from sin, free from perpetual struggle, free from sickness, free from all lacks, free from all fear, anxiety and worry.
To have and practice Continental Afrikan Culture is to have the power to say no to alien cultures that seek to replace, dominate, contaminate or weaken our Continental Afrikan Culture.
Continental Afrikan Culture is, therefore, the AfrikaCentric Continental Afrikan political, economic and social Weapon that can alone unify, empower, liberate, strengthen, develop and modernize all Continental Afrikans the Continental Afrikan Way free from all forms of external and internal pressure, domination and control.
Continental Afrikan Culture for all Continental Afrikans is thus the birthright, duty, power and responsibility, for all Continental Afrikans to recognize and enjoy in the same way as French Culture for the French, British Culture for the British, or Chinese Culture for the Chinese and so on.
By COPYRIGHT (2012) Prof Afrikadzata Deku, Docteur d'Etat, PhD; *Doctorat d'Etat (Ph.D.) * D.E.S.S. (M. Phil) * Diplome De L' I.I.A.P.(Post-Grad. Dipl.) * M.Sc. * BA. Double Majors *,
Emails: [email protected] ; [email protected]; [email protected]; [email protected]; ; [email protected], [email protected] ,
*SKYPE : AFRIKAPHARAOH or AFRIKAFIAGA or WindowsLiveID: AFRIKAPHARAOH* ;
*URLS: http://www.youtube.com/profafrikadzatadeku & http://cid-4d3310fc746b4eaf.photos.live.com/albums.aspx ; http://www.myspace.com/profafrikadzatadeku; http://afrikacentricitybooks.blogspot.com/