EC To Organise Piliot Biometric Registration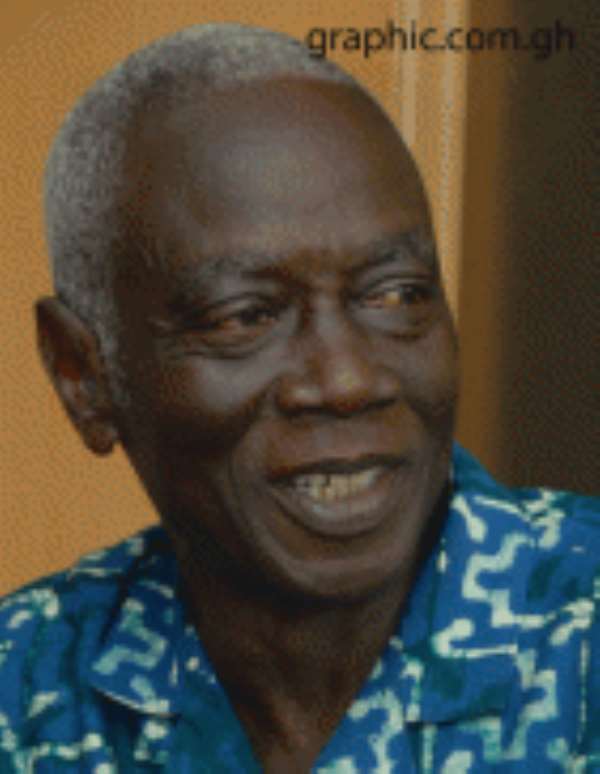 Mr Kwadwo Afari-Gyan - EC Chairman
The Electoral Commission (EC) is to organise a pilot biometric voter registration exercise in some selected areas of the country before the mass registration begins.
The move forms part of the EC's public education effort to ensure that the Ghanaian electorate is adequately informed and educated on the biometric registration process which is a novelty in the nation's electoral history.
Mr David Adeendze Kangah, a Deputy Chairman of the EC, who made this known in Accra after a courtesy call on him by students of the Accra City Campus of the University of Ghana, however, declined to give a definite date for the pilot exercise for strategic reasons.
Mr Kangah explained that the EC would come up with a time-table and the specific places where the pilot registration would take place.
He said the commission was aware of the great expectation Ghanaians had regarding the biometric registration and said everything possible would be done to ensure a successful voters registration.
He explained that the biometric registration was no different from the former registration exercises and that the only dichotomy was that biometric registration required that the commission used technology to capture, process and store data of eligible voters.
"The principle is the same — giving franchise to everybody who is eligible to vote. This time we are going to use electronic technology. The world has changed, everybody is using technology and that is why we are changing from hard copy to technology," he added.
Reacting to concerns raised by the students that politicians had infiltrated their ranks, a situation which had led to two parallel groups of national students leadership, Mr Kangah charged the students to always muster the courage and speak out when older people indulged in activities that would jeopardise the peace and security of the nation.
He said it was unfortunate that older people, especially politicians, had succeeded in infiltrating the ranks of the youth, particularly the National Union of Ghana Students (NUGS).
He said prayers alone could not secure peaceful and successful elections and indicated that what was required of all Ghanaians and politicians in general were truthfulness, honesty, a commitment to do what was right, as well as vigilance at every stage of the electoral process.
Mr Kangah noted that the EC had a very small number of staff and that was the reason it had relied on some members of the society to monitor polling stations during elections.
He said the EC was going into the process of recruiting young people to complement its few members of staff in procuring a fresh voters register, biometrically.