Four sitting NDC MPs lose primaries in E/R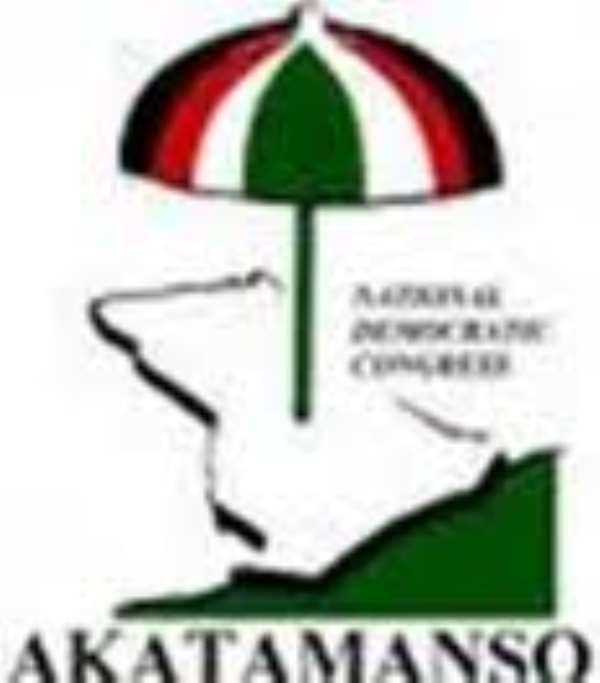 Koforidua, Jan. 22, GNA-Four sitting National Democratic Congress (NDC) Members of Parliament(MP) out of seven in the Eastern Region on Saturday lost the party's primaries.
Information from the regional secretariat released by the Deputy Regional Secretary of the Party, Mr Mawena Doe, indicated that the longest serving NDC Member of Parliament in the Region, Michael Teye Nyaunu, MP for lower Manya, and fierce critic of the Mills administration, lost his bid to contest Election 2012 on NDC's ticket.
He beaten by the Deputy Eastern Regional Minister, Ebenezer Okletey Terlabi by 211 to 185 votes while Cecilia Okosi Akuerteh, the third candidate, scored zero .
At Upper Manya, the incumbent, Stephen Amoano Kwao, a Minister of State at the Presidency, lost to a contractor, Jeff Kavianu, by 137 to 164 votes while John Modzifa polled 28 votes and Mr Raymond Azu Tettey, polled 45.
Incumbent MP for Afram Plains South,, Dr Kofi Ahaliga lost to Joseph Appiah by 80 votes to 211 while other contestants; Michael Twum had, one vote, Mark Oliver Kervoh, had 24 votes, Eric Fordwor, two votes, and Sumaila Alhassan, 24 votes.
At Yilo Krobo Constituency, the sitting MP, Raymond Tawiah polled 89 votes, Kofi Amoatey, a legal practitioner polled 155 votes, Benjamin Narh Tettey polled 108 votes, Michael Tettey Ologo, 22 votes, Tettey Litas Kwabla, 8 votes, Ayertey Apete Amoakwata , 21 votes and Daniel Gerald Tettey-Akomey, 60 votes.
Mr Joseph Sam Amankwano, MP for Lower West Aki, polled 201 to defeat his challenger, Derick Ohene Bekoe, who polled 36.
At Afram Plains North, the incumbent, Emmanuel Aboagye Didieye polled 277 to defeat his Betty Krosby Mensah, who polled 170 votes while other competitors; Kofi Gatu, polled one vote, Dr Anthony Nsoh Akunzule, had zero, Windham Emil Afram, had 41 votes and Emil Atsu Agakpe, had zero.
The member of Parliament for Asuogyaman, Dr Joses Asare Akoto, polled 232 to defeat challengers including; William Konrad Buckle, who polled 21 votes, Augustina Adumea Darko, nine votes, Wilfred Emmanuel Cudjoe Yevugah, 136 votes, Richard Norgbodzi, 18 votes and Alhaji Abu Dardai Musah, 48 votes.
GNA