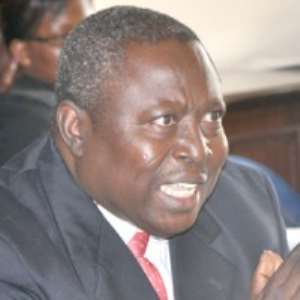 20th January 2012
We the Concerned Members of the NDC received with great joy the decision of the President to fire the Attorney General (A .G) Mr. Martin Amidu.
Mr Amidu's exhibition of gross indiscipline to the President and acting to embarrass him publicly is most unacceptable. The actions of Mr Amidu if not vigorously condemn has the potency to undermine the authority of the president and sabotage the efforts at building a better Ghana.
The President was most assertive and decisive when it mattered most. Indeed, he has set the right tone for his appointees to imbibe the highest disciplinary standards.
We encourage the hardworking staff of the Attorney General's department to stand firm and resolute in this difficult moment. It is our expectation that they discharge their duties creditably and in accordance with their oath of office.
Robert Kpeteme
Secretary, Concerned NDC Members
0242380821
0208134556