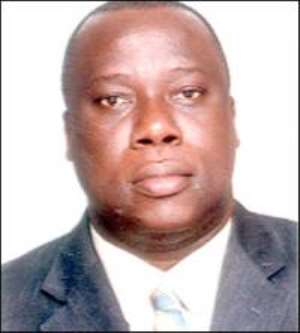 Accra, Jan. 20, GNA – The Greater Accra Regional Secretariat of the National Democratic Congress (NDC) on Friday re-scheduled its the 2012 Parliamentary primaries from January 21 to January 28, 2012 due to operational challenges.
Mr Kobina Ade Coker, Greater Accra Regional Chairman of NDC in an interview with Ghana News Agency in Accra, explained that the re-scheduling was to pave way to complete branch auditing in some constituencies.
Others are to ensure that all aspirants are provided with copies of delegates list seven days before the primaries in accordance with the party's guidelines on elections.
Mr Ade Coker, who is also Chairman of Regional Chairmen's Caucus of the NDC, said the Secretariat would use the period to address various petitions and tackle all logistical problems.
He said "The party want to ensure smooth and peaceful primaries at all the constituencies and create conducive environment for post primaries dispute management systems".
Mr Ade Coker assured aspirants in the 18 Constituencies with sitting Parliamentarains that, the Regional Executive Committee had created the necessary parameters for a level playing field for free, fair and transparent primaries.
He appealed to the delegates and aspirants to exercise the greatest decorum in handling any operational challenges as well as campaigning during the period, stressing; "This is a family affair, there is no need for personal attacks and antagonism".
Mr Ade Coker called on their colleagues in the regions to exercise self-restraint and conduct the primaries in a manner that would demonstrate to the rest of the world that; "We are democratic party with credentials unequal in the country. We set the pace for our opponents to follow".
Statistics made available to Ghana News Agency indicates that 76 aspirants are contesting in the Region, out of which eight women are contesting in Ada; Shai Osudoku; Trobu Amasaman; Abokobi Madina; Krowor; Ledzokuku; La Dadekotopon and Adenta.
Two Parliamentarians being returned unopposed are, Mr Dauod Anum Yemoh for Domeabra Obom and Nii Laryea Afotey Agbo for Kpone Katamanso.
The constituencies with the highest number of aspirants are seven for Adentat; six each for La Dadekotopon and Shai Osudoku.
Five each are contesting for Sege; Ashaiman; Trobu Amasaman; Ablekuma Central; while four aspirants each are contesting for Klottey Korle; East Ayawaso and Krowor.
Three aspirants each are contesting for Abokobi Madina; Ledzokuku; Odododiodoo; Ablekuma South and Ada; while two are contesting for Ningo Prampram.
The primaries are to elect 116 parliamentary candidates for constituencies with NDC sitting Members of Parliament.
With the exception of Greater Accra Region, they would ne conducted simultaneously nationwide on Saturday, January 21.
Mr George Lawson, Deputy General Secretary of NDC told Ghana News Agency that the primaries would help the party elect its full complement of parliamentary candidates for Election 2012.
He said some few constituencies had been put on hold to allow the Electoral Commission (EC) to create new constituencies.
Vetting of aspirants, which began nationwide on Thursday January 12, ended on Saturday January14.
The National Executive Committee (NEC) of the party opened nominations for the primaries on November 24, 2011.
Filing of nominations ended on Friday, December, 23, 2011, with the election of candidates slated for the third week of January 2012.
Guidelines regulating the conduct of the election, are that men aspirants paid a non-refundable deposit of GH¢5000 while women aspirants paid GH¢2,500 on submission of completed forms and the cost of nomination forms was GH¢200.
The NDC has 116 parliamentarians, out of which the Northern Region has 22; Volta Region 21; Greater Accra Region 18; Western Region 11; Central Region 11; Brong Ahafo Region nine; Upper East Region eight; Upper West Region seven; Eastern Region seven; and Ashanti Region three.
GNA