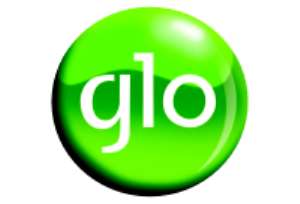 Glo Mobile Ghana is confident the activation of its integrated telecommunication system will generate a chain of direct and indirect employment and business opportunities throughout the country.
Chief Operating Officer, George Andah says exciting activities have been lined up to launch the entry of the network onto the Ghana market.
The company has announced the commencement of activities to mark the launch of its 0233 network with the 'Reserve Your Number' campaign.
Mr. Andah says the campaign will enable up to one million users in Ghana to reserve their preferred numbers on the Glo Mobile network.
He says infrastructure deployment will include the latest broadband technology, next generation networks, over 1, 600 state-of-the-art Base Transceiver Stations and four ultra modern switches with capacity for up to 10 million congestion-free service lines.
"We wish to pledge that Glo Mobile Ghana will be the champion of values in our products, pricing and service delivery. That is the social contract we wish to sign with you from today," said Mr. Andah.
Globacom Limited, Africa's fastest growing telecom company, acquired its operating license for business in Ghana in 2008 but has on several occasions postponed launch of operations.
The Glo network enjoys massive backbone support from Glo 1, the high capacity submarine cable, which was commissioned in Ghana last year.
The Glo 1 Cable guarantees access to ultra-fast and reliable internet connectivity. This is expected to be the driving force for the business community in Ghana and across West Africa.
Story by Kofi Adu Domfeh/Luv Fm/Ghana