'Hotel Rwanda' figure opposes Canada extradition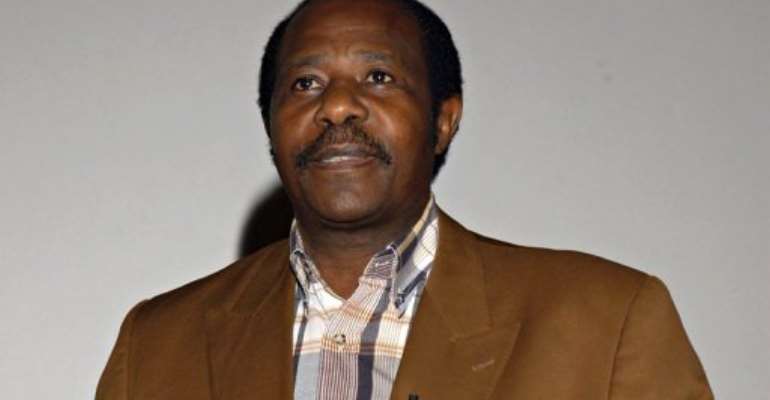 OTTAWA (AFP) - Paul Rusesabagina, whose efforts to save 1,268 refugees was the basis of the film "Hotel Rwanda," on Thursday asked Canada not to deport a Rwandan accused of helping to incite the 1994 genocide.
In a letter to Canada's immigration minister, Rusesabagina does not defend Leon Mugesera, who made an infamous speech in 1992 that is alleged to have played a major role in inciting the 1994 genocide in which radical ethnic Hutus killed as many as 800,000 Tutsis.
But he said he opposes Mugesera's extradition to Rwanda where he says Mugesera risks being tortured.
"I implore Canada, cradle of human rights, not to deport Mr. Leon Mugesera but rather prosecute him on Canadian soil (for his alleged crimes) and under Canadian laws because if he is deported he will surely suffer the same fate as other prisoners," Rusesabagina wrote.
Rusesabagina, a Hutu, now lives in Belgium.
During the 1994 genocide, as manager of the Hotel des Diplomates in Kigali, he used his influence and connections to shelter 1,268 Tutsis and moderate Hutus from being slaughtered by the Interahamwe militia.
American actor Don Cheadle played in him in the 2004 Oscar-nominated film "Hotel Rwanda."
Mugesera was scheduled to be deported last week but eleventh-hour appeals to two Canadian courts and the UN Committee Against Torture earned him a reprieve until January 20.
He was taken into custody after falling mysteriously ill last week and requiring hospitalization for three days, while Canada considers a request to stay his deportation so that the UN can probe a claim that he faces persecution at home.
In his 1992 speech, Mugesera allegedly called Tutsis "cockroaches" and "scum," encouraging his fellow Hutus to kill them.
He fled to Canada the following year to avoid prosecution, and has waged a 15-year legal battle to avoid being sent back.