BNI to justify continued detention of DSP Tehoda in court today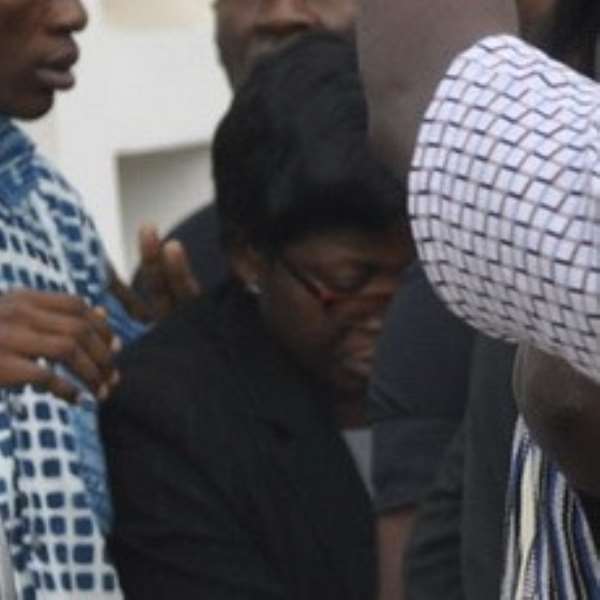 DSP Gifty Mawuenyega Tehoda being boxed in by BNI officials.
The Bureau of National Investigations (BNI) is expected to arraign the top police woman before court on Monday to justify her continued detention.
The deputy head of the Commercial Crimes Unit of the Police CID, DSP Gifty Mawuenyega Tehoda, was re-arrested on Friday after she was briefly released from the custody of BNI.
The police chief, who has been at the centre of the recent cocaine-swap scandal, had spent 17 days in custody without trial until a Human Rights court granted her a GHS50,000 bail on Thursday.
But the BNI insists she is key to unraveling the mystery and would want to question her further.
Her attorney, Oliver Gyebleh, maintains that the continued detention of his client is illegal. He stated that if the BNI fails to offer a new basis for her detention, he will file the application again to request for her release.
Shortly after her release on Friday, DSP Tehoda told Joy News about her condition and expressed delight about the short-lived freedom.
She indicated her willingness to cooperate with the BNI's investigations, but would not speak further on the subject under investigation.