There are no Gold deposits at Elmina - GSD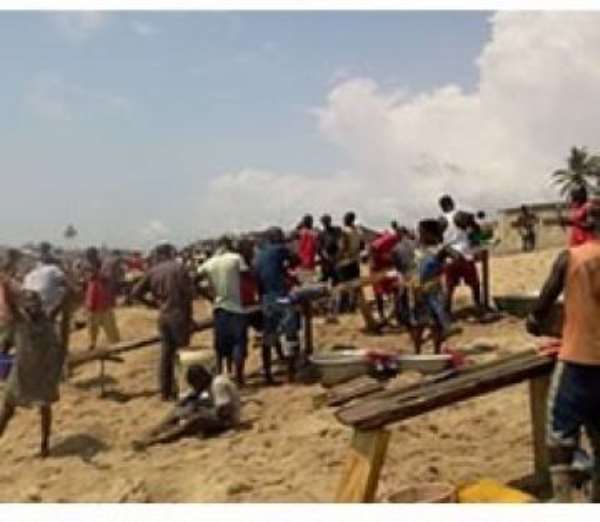 Accra, Jan. 13, GNA – The Geological Survey Department (GSD) on Friday denied that it had confirmed the existence of gold deposits on the Elmina Beach.
Reacting to a publication in the Daily Graphic of Thursday, January 12, 2012 under the headline "GSD" confirms gold deposit at Elmina Beach, it said "The GSD would like to state categorically and officially that the caption is misleading as the investigation carried out so far by the Department show only indications of gold and not a deposit at the Elmina Beach."
In a statement signed by Mr J.A.Duodu, Director of GSD copied to Ghana News Agency in Accra said "For "a find" to be described as a deposit, GSD has to carry out field investigations and laboratory tests to determine the gold grade of the beach sand and establish whether it is of economic value or not."
"For any avoidance of doubt, the GSD would further like to state that in principle, mineral deposits are concentrations of minerals that are of economic value.
"Therefore, in the case of the Elmina Beach alluvial-gold situation, GSD's investigations so far have not shown anything of economic importance, though there are indications of gold specks present."
"It is a fact that geologically gold is present in the area occupied by the Birimian belt terrain which dominates the western half of the country.
"Indeed all rivers and streams from the north draining this terrain carry sediment loads which may eventually be deposited in the sea and later brought to the beach by wave action.
"The GSD would like to state clearly that so far, no economic assessment of the area has been made as samples are yet to be analyzed and results evaluated.
"Finally, the GSD would wish to assure Ghanaians, particularly those in the Elmina area of the Central Region that as and when investigations are completed the results would be made available to the general public."
GNA