DR Congo legislative vote results due on January 26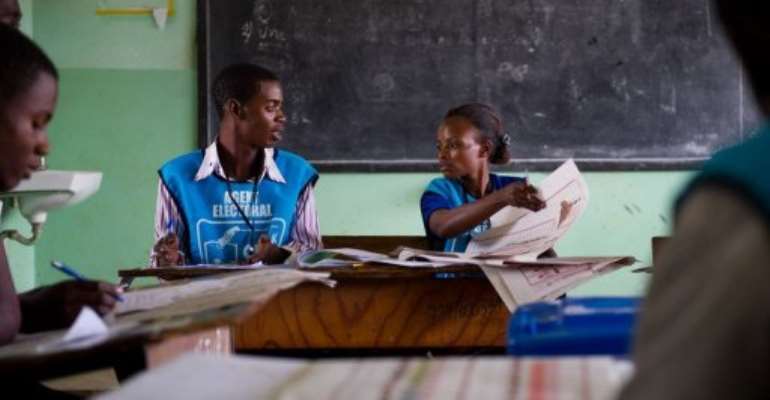 KINSHASA (AFP) - DR Congo's electoral commission said that the release of full legislative vote results that had been due on Friday was postponed until January 26, two months after the fraud-tainted polls.
The CENI polling body said in a statement that results for provincial constituencies would be released on January 18 while a fully compiled national tally including Kinshasa would be published on January 26.
The electoral commission had already said on Thursday that the tallying would not be completed on time for Friday's promised release and that the full results of the November 28 ballot would take "about a week" to emerge.
The legislative polls in Africa's second largest country were held on the same day as the presidential election, which saw President Joseph Kabila fight off rigging accusations to eventually secure a second term.
The country's influential Catholic Bishops' Conference, which conducted a large-scale observation mission during the elections, issued a damning report.
"What is happening right now in the tallying of the legislative election results is unacceptable. It brings shame on our country," it said Thursday, adding that the polling body should fix many "serious errors" or resign.
CENI had suspended tallying in late December amid an opposition outcry over the way the presidential count was handled as well as criticism from the international community, which largely snubbed Kabila's inauguration.
Foreign experts from two US groups have since January 5 been working with Congolese electoral officials on the legislative ballot's counting process in a bid to enhance the results' credibility and assuage fears of civil unrest.
The country is two-thirds the size of Western Europe and ranks last in the UN development index. Organising an election there is a huge logistical challenge, with 19,000 candidates vying for the assembly's 500 seats this year.