India loans $100 million to Mali for power project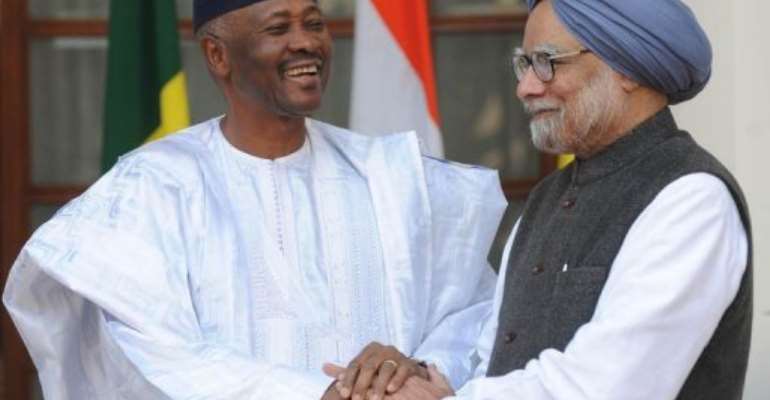 BAMAKO (AFP) - India has extended a $100-million loan to Mali for a power project, while Bamako promised to support the Asian giant's bid for a permanent UN Security Council seat, a statement said.
The joint statement, received by AFP Friday, was issued after a visit to India by Malian President Amadou Toumani Toure on January 11-12.
The Indian government $100-million (77.8-million euro) credit line is meant to finance a power transmission project connecting the Malian capital Bamako to the southern city of Sikasso.
"The Indian side thanked Mali for its support to India's candidature for permanent membership in an expanded United Nations Security Council," the statement said.
India is on a charm offensive to build good ties with the resource-rich African continent, where its Chinese rival is already heavily involved.
Experts say much of India's strategy in Africa -- made up of 55 countries -- is to muster support for its bid to be granted a permanent seat at the UN Security Council.
The Security Council's five permanent members -- the United States, Britain, France, Russia and China -- have been the same since 1946.
India, which became independent in 1947 and is now the world's largest democracy with a population of 1.2 billion, is currently a non-permanent member.