Woman murdered for suspected spiritual purposes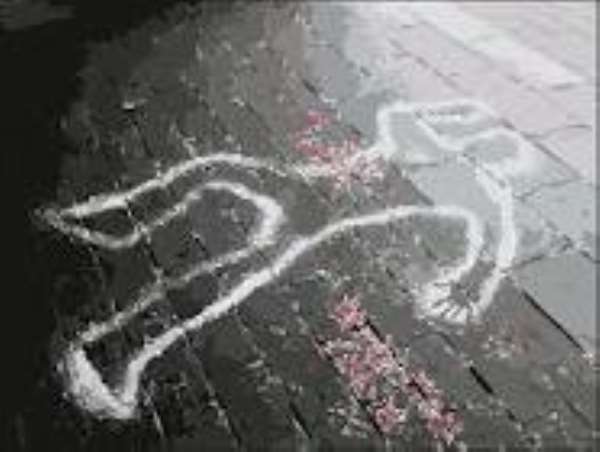 Kwanwoma, (Ash), Jan.12, GNA – Residents of Adum-Kwanwoma in the Atwima-Kwanwoma District, woke up on Thursday morning only to be greeted with a horrible spectacle of the gruesome murder of a young lady.
The body of the victim believed to be in her early 20s had been dumped at the outskirts of the community lying in a supine position with her breast, navel and vagina removed, fuelling suspicion that she might have been killed for ritual purposes.
An eye witness told the Ghana News Agency that the lady was a finger and nail beautician and has been trekking to the town to ply her trade.
He said a passerby saw the body in a nearby bush on the main Kwanwoma-Kumasi road early in the morning and raised the alarm.
Investigations by the GNA showed the victim was likely to have been murdered at a different place and the body dumped in the area as there were no signs of struggle or blood stains.
Besides blood was not oozing out of the body and this has heightened speculations among the residents that her blood was drained by her killers.
As of time of filing this report, the police were yet to visit the scene to carry out crime scene investigations and convey the body to the mortuary.
This is the second time in about three months that there had been such brutal murder in the town.
The first, involved the killing and removal of the vagina of a pregnant woman. The police are holding some suspects for that murder.
GNA