Kwasi Komfo School appeals for relocation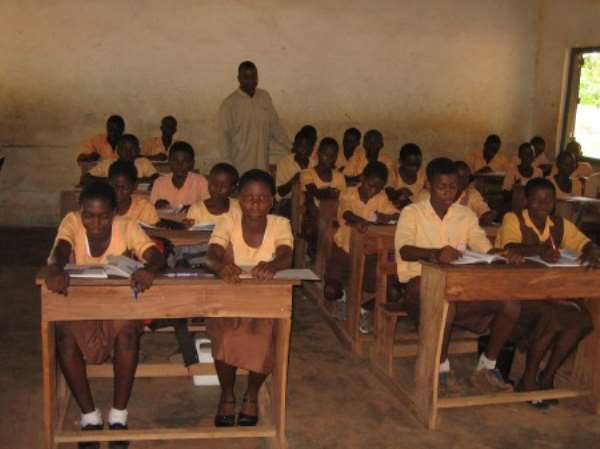 Kwasi Komfo (E/R), Jan. 12, GNA – Mr Gawi Mawuko, a teacher in Kwasi Komfo, appealed to the Odikro of Kwasi Komfo and the PTA of the school to offer a piece of land for the relocation of the school.
He said this was necessary in order to raise the educational standards in the East Akim Municipality and the Municipal Assembly School at Kwasi Komfo.
"The new site has become necessary because the present site is too small to contain a JHS, primary and kindergarten departments, with a total population of about 230 children", said Mr Mawuko.
He said this when speaking to journalists who visited the school adding that the town surrounding the school kept growing and that new residential buildings have surrounded the school.
Mr Mawuko said the situation had created a noisy atmosphere, not conducive for teaching and learning, because while traders were shouting to sell their wares at the market, the youth of the town were playing on the field, during school hours.
He said "If this persists, the academic performance of the children would not be commensurate with the injected capital, regarding purchasing of learning materials and payment of emoluments by the government".
GNA