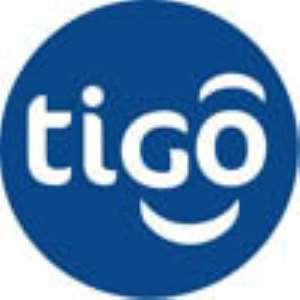 Some people are dressed in Tigo branded shirts going round the place asking if one wants a free Tigo chip. Trust me don't make a mistake to accept their Trojan horse. You accept it and you get a message to inform you your number has been potted to the Tigo network.
On the 3rd of January 2012, I met about four gentlemen at the Workers College in front of the Regional Council where I was picking a car only to be asked by these Tigo filed workers if l wanted a Tigo chip l obliged and they asked if l wanted my own number or another number l opted for my own number since l had plans of using that on another handset.
Whiles they were filling the form l mentioned and stressed that l didn't want to port since l heard the guys complaining they have been walking from a long distance without any one porting. My details such as Date of birth, and others were taken. After 2 days on the 5th of January 2012 I had complains of not being reached on my phone only to see that l had no network, so I called my own number only to hear this voice "the Tigo number you are calling is switched off".
l went over to Tigo Office to ask if there was a mix only to be told the number has been potted and it can't be changed since the potting rule states that the subscriber must use a network for a month before changing it.
My question to Tigo is do you have to lie to Ghanaians and force us to use your network? We are very discerning and we know what we want, stop the putting unsuspecting public under duress to opt for your network.
The best answer the Customer Service Centre at the Head Office can tell you is people are complaining about this issue what are you doing about it? Train your field workers well to stop porting us by force because they want huge commission from you.
Now l have no urge again to add Tigo to my networks anymore and can't wait to get off Tigo after a month.
Millicom Ghana your strategy to increase your market share and sales is rather below standard come again.
Source: Ghana101.Com