$100,000 For Each Ghana Player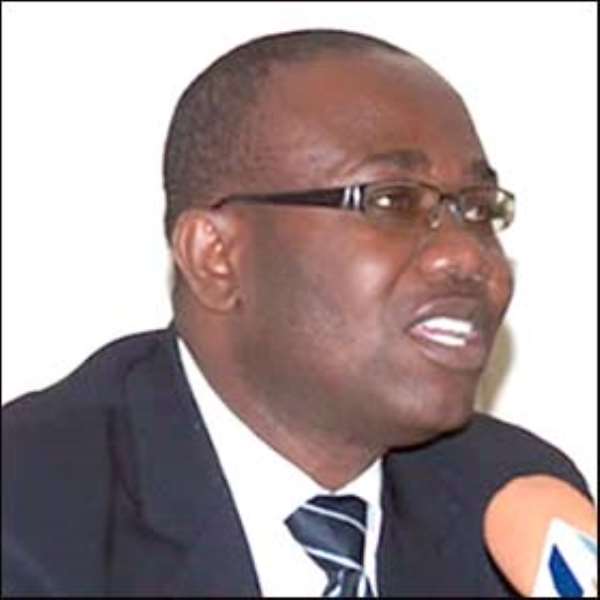 Kwesi Nyantakyi
Each Ghana player will earn in excess of US$ 100,000 in winning bonuses at the 2012 Africa Cup of Nations , if the Black Stars manage to win the trophy.
The high cash incentive, according to Ghana FA boss Kwasi Nyantakyi, is to ensure high level performance at the tournament in Gabon and Equatorial Guinea.
'The bonuses paid this time is an improvement on the one paid at the last edition,' he told Joy FM .
'These incentives are performance-based to ensure that the players are duly rewarded for doing a good job.'
Ghana will be looking to end a 30-year wait for an African title.
Meanwhile, Ghana have appointed a scout to monitor Senegal and Ivory Coast during the 20Africa Cup of Nations after identifying the two countries as the threats to their title ambitions.
The Black Stars are gunning for their fifth title for the tournament to be held in Gabon and Equatorial Guinea.
The Ghana technical team has asked for the progress of Senegal and Ivory Coast to be monitored, claiming they are the biggest threats.
'The technical team has identified these two teams as our biggest threat in our ambitions to annex the trophy," Nyantakyi said.
"A scout will be deployed on the activities of these teams.
'He will be with Senegal to gather information and move to Malabo to follow the Ivory Coast and furnish the national team."
Senegal have a rich squad of high performers from Europe's major leagues likewise the Ivory Coast who have top performers like Yaya Toure and Didier Drogba.
In Group A, Senegal face co-hosts Equatorial Guinea, Libya and Zambia and the Elephants play Burkina Faso, Angola and Sudan.
Ghana must first advance from Group D where they play Botswana, Guinea and Mali.