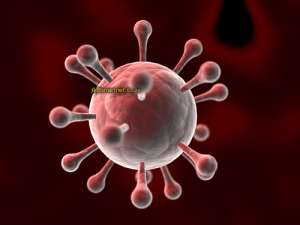 THE EDITOR
MODERN GHANA NEWS AGENCY
I humbly write to draw your attention to a breathe-shocking ill practice that is on-going in a Hospital, and plead that you use your medium to bring the situation into the public domain.
I am a new employee of a company into the operations department. I went to a prescribed hospital by the company on Wednesday, 7th December, 2011 to undertake a medical examination as mandated by the company. To my utter dismay, the lab technician, Prosper Felli indulged me in some kind of unlawful monetary extortion. He seemingly informed me in close doors that the results indicated I was HIV positive and was also suffering from candidiatis and that he could however change the results for me but at a fee of four hundred Ghana Cedis (Gh 400.00) not negotiable. The supposed actual results, he said would jeopardize my chances of securing the job so he was merely doing me a favour. I was greatly traumatized upon hearing such a life threatening news but his pressing demand for the money, made me suspicious of a foul play so I decided to play along for sometime even though I was not so sure of what to believe. I asked myself what candidiatis had to do with one securing a job; after all the only samples he took were blood and urine but none of these samples could be used to diagnose the said disease. It can only be detected by an HVS test i.e. High Vaginal Swab but this was not part of the requite test on my medical form and he had not perform any such test on me either.
I however took a daring and bold decision to undertake another HIV test at the Adenta clinic on Thursday, 8th December, 2011 and the results was received on 9th December, 2011 revealing a negative result. I am also ready to subject myself to any medical examination to ascertain the results. For three precious days, I lived in fear and panic of being diagnosed an HIV patient and even contemplated suicide. I have voice recordings of the conversations he had with me and a text message of the medicine (Tab amoksiklav 625mg bd 7) he prescribed for me to treat the candidiatis he had detected without diagnoses. This medicine does not cure the said disease but treats infections. This I find a very deadly act. There is absolutely no doubt that he has played this game with several of your employees as well as the public and has also made them to believe that they are suffering from one deadly disease or the other but then he is doing them a favour by covering up; of course at a fee. He has therefore endangered the lives of many and there are several others that he is yet to threaten. Only God knows the number of people he ends up deceiving on daily basis.
The lab technician, Prosper Felli, was put under under prison custody with the Korle-Bu Police Station. He was arrested on the spot when he received the sum of money he requested from me. He appeared before court on 13th December, 2011. He was put on remand to re-appear on 27th December, 2011. However the process was disrupted, he has been set free and roaming about a free man whiles my employers treat me as an antagonist for exposing him.
It is in this vein, that I write to draw your attention to use this medium to help address the situation and ensure that this case is given the fair trail it needs and act on it with a sense of urgency to put it to an immediate stop since the lives of many who are yet to visit the medical centre are at risk. I trust you will not rest on this issue until justice prevails.
Counting on your co-operation in this regard.
Thank you.
Yours faithfully,
Emelia Owiredu