AU forces to investigate Somalia mosque attack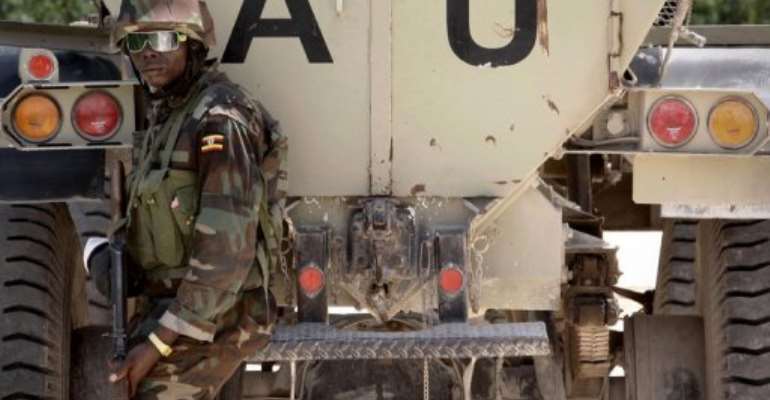 MOGADISHU (AFP) - African Union troops in Somalia's war-torn capital will investigate an attack on a mosque in which a cleric reportedly died and several civilians were wounded, it said in a statement.
The Alhidaya mosque in Mogadishu was hit during fighting late Saturday during an attack by the Islamist Shebab insurgents on African Union Mission in Somalia (AMISOM) soldiers, which guards the fragile Western-backed government.
The mosque was "hit by bombs from (an) unknown source, allegedly killing at least one Muslim cleric and wounding several other people," AMISOM said.
"We take allegations of inadvertently causing civilian harm extremely seriously," said Fred Mugisha, commander of the 10,000-strong AU force, made up of troops from Uganda, Burundi and Djibouti.
But the mosque was two kilometres away from AMISOM positions that were under attack and "would not have been a target," Muguisha added.
"This is testing time for Somalia and we shall continue to do all we can to improve the situation," he said.
The Al-Qaeda linked Shebab pulled out of fixed positions in Mogadishu last August, switching to guerrilla attacks on AU and government forces there.
Shebab fighters control large parts of central and southern Somalia but are facing growing encirclement from government forces and regional armies, including Kenyan troops in the far south and Ethiopian forces in the west.