Asawasi NDC must wean itself of tag - Aspiring MP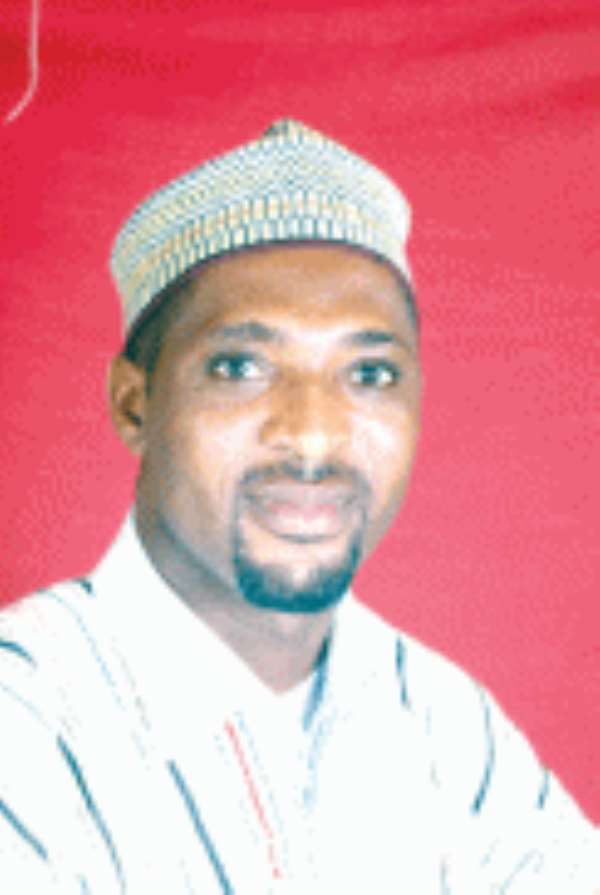 Mohammed Muntaka Mubarak - Asawase MP
An aspiring parliamentary candidate of the National Democratic Congress (NDC) in the Asawasi constituency, Alhaji Mustapha Ahmed, has stressed the need for the party to wean itself off the "kyinkyinga" and pampers tag if it wants to retain the Asawasi seat.
He indicated that the current MP, Alhaji Muntaka Mohammed Mubarak, whose alleged acts brought about the tag, had provided the opposition NPP with a campaign message and it would be disastrous to retain him as the parliamentary candidate for the December 2012 elections.
Speaking to the Daily Graphic in Kumasi after filing his nomination papers, Alhaji Ahmed said, "Anytime the NPP accuses the NDC of corruption they cite Muntaka's kyinkyinga and pampers."
"This thing has become an albatross around our neck and we can only remove it by going into battle with a new candidate. That is why I am appealing to the delegates to vote massively for me in the parliamentary primary so that we can fight the elections on a clean sheet," Alhaji Ahmed said.
Already, he said, the signs were clear that people wanted a change in candidature, "and I urge them to throw their weight behind me".
The aspirant is currently the international liaison officer of the NDC in New York, USA.
He pointed out that Asawasi was a strategic constituency for the NDC in the Ashanti Region and the party could hardly afford to lose it.
He expressed regret that the constituency had not seen the expected development as a result of lack of leadership.
"I promise to champion the cause of a new Asawasi when I get the opportunity to represent the people in Parliament," he stressed.
Alhaji Ahmed said even though he was not in a leadership position in the constituency, he had helped a number of needy youth in the constituency with scholarships to pursue their education.
He cautioned the delegates against allowing themselves to be deceived, saying, "We should think about the future of our youth."