Five dead due to broken down equipment at Komfo Anokye hospital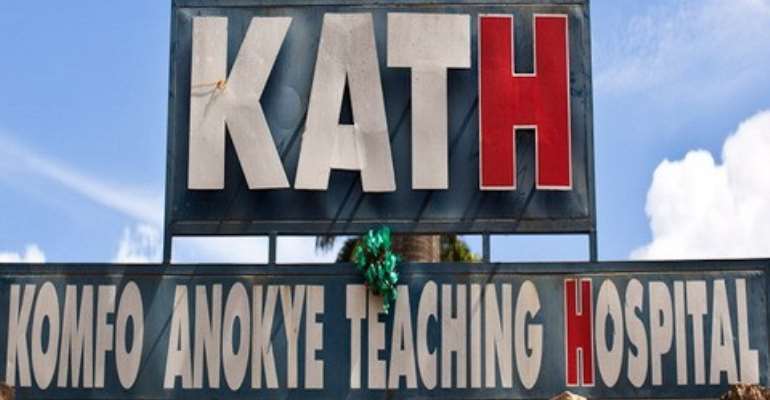 Doctors at the Komfo Anokye Teaching Hospital are refusing to admit patients in critical condition due to broken down life-support equipment at the Intensive Care Unit.
They are threatening to suspend operations outright until management fixes the faulty ventilators, which have been down for the past four months.
Nhyira Fm's Ohemeng Tawiah's under-cover investigations at the ICU reveal five people have died within the last four days as a result of the malfunctioning equipments.
The deceased suffered from brain injuries sustained in accidents as well as other conditions.
The latest victim was a middle aged nursing mother of a one-month-old baby who was referred to the hospital only to pass away an hour later due to the broken down equipments.
Ohemeng Tawiah reveals that nine out of eleven ventilators at the ICU have broken down forcing patients to queue for treatment. The remaining two are said to be supporting patients.
Doctors at the Hospital are therefore unwilling to perform any surgeries for fear that the patients' ailments might worsen at their hands. Officials of the hospital however insist that they cannot be held responsible for the deaths.
The Public Relations Officer of the hospital, Kwame Frimpong, told Nhyira News "this Intensive Care Unit has been encountering some challenges… It must be stressed that Komfo Anokye Teaching Hospital is not directly responsible for the repairs of the equipment at the ICU Centre. The maintenance of the equipment is in the hands of a private company that has been contracted by the Ministry of Health."
Mr. Frimpong said management has drawn the attention of Gertec Technologies to the broken down machines and apologized to the families of those who have died and patients who have been turned away as a result of the broken down machines.
Nhyira News' investigation reveals that the Ministry of Health awarded a five year maintenance contract to Germany-based Gertec Technologies in 2010. The same contractor constructed the Accident and Emergency Centre of the Hospital in 2005.
Further inquiries into the matter indicate that management of the hospital have, in the past, registered its displeasure at the maintenance works of the contractor.