Gunmen kill six people in Nigeria's oil state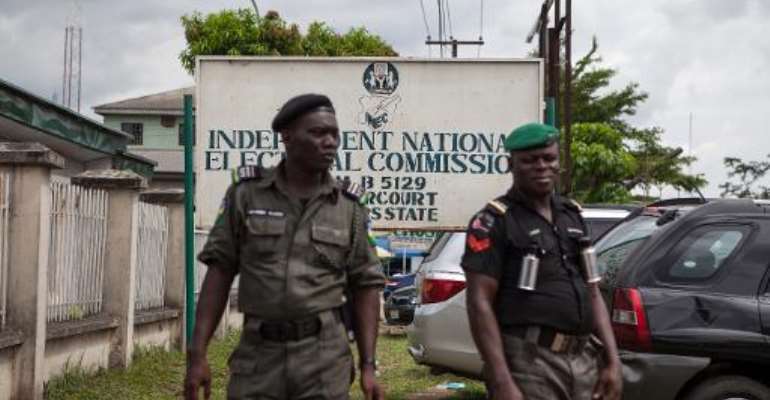 Port Harcourt (Nigeria) (AFP) - Gunmen have invaded two communities in Nigeria's southern oil state of Rivers, killing at least six people and injuring two others a week ahead of a key governor election, the police said Saturday.
"It was about 19:30 hours (1830 GMT) of yesterday (Friday), some unknown armed men invaded Obrikom and Obor communities and went on a shooting spree killing six, injuring two persons," state police spokesman Ahmad Muhammad said in a statement.
The assailants also set ablaze the house of a local politician, Vincent Ogbagu, who is a house of assembly candidate in the April 11 election, he said.
The police were looking for the assailants, Muhammad said.
State governorship and parliamentary elections are scheduled to take place on April 11 in about 30 Nigerian states, including Rivers and Lagos.
Obrikom and Obor are neighbouring communities in Rivers, one of Nigeria's flashpoint states.
The oil-producing state has been controlled by president-elect Muhammadu Buhari's opposition All Progressives Congress since state Governor Rotimi Amaechi defected from the ruling Peoples Democratic Party last in 2013.
A curfew imposed in the state to contain unrest after the opposition disputed results from last weekend's general elections was lifted on Thursday.
Outgoing President Goodluck Jonathan -- who lost nationally to Buhari -- was declared the winner in Rivers with nearly 95 percent of the vote.
The government imposed the curfew after thousands of opposition supporters descended on the electoral office in the state capital Port Harcourt on Sunday and Monday to demand a rerun of the vote.