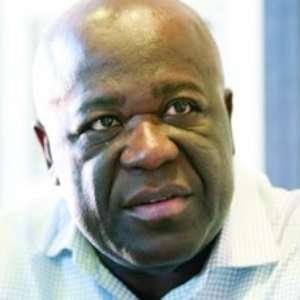 Dr Sam Jonah
Dr Sam Jonah, Executive Chairman of Jonah Capital, is to contest the flag-bearership slot of the Convention People's Party (CPP), sources close to the Party told the Ghana News Agency in Accra on Thursday.
The source described Dr Jonah as bold and fearlessly ambitious, who had built Pan African companies with regional and even global presence with the ability to influence and effect change in the political landscape of the party and country.
It said Dr Jonah, a loyal CPP member, had supported the party over the years from the background, and is now ready to come to front line politicking to transform the electoral fortunes of the party.
Formerly President of AngloGold Ashanti, Dr Jonah's instrumentality in transforming Ashanti Goldfields into a multinational corporation would be used to inject dynamism into the CPP and Election 2012.
Dr Jonah earned an Associateship (ACSM) in Mining Engineering at the Camborne School of Mines in Cornwall, England and subsequently completed an MSc in Mine Management at the Imperial College of Science and Technology in London.
He rejoined Ashanti Goldfields Corporation in 1979, working in various capacities, including underground operations, and eventually became the Chief Executive Officer at age 36.
As Chief Executive of Ashanti Goldfields, Dr Jonah supervised the transformation of Ashanti Goldfields into a multinational company, increased gold production from 240,000 ounces per annum to over 1.6 million ounces in over 10 years, and supervised the company's listing as the first operating African company on the New York Stock Exchange.
Dr Jonah has also served on various boards including the Commonwealth African Investment Fund (Comafin), the Advisory Council of the UN Secretary General's Global Compact, President Thabo Mbeki's International Investment Advisory Council of South Africa, First Atlantic Merchant Bank, Defiance Mining, and President John Kufuor's Ghana Investors' Advisory Council.
He also served as a member of the Advisory Board of the London Business School.
Dr Jonah has been decorated with several awards and honours, among which is an honorary Doctor of Science (D.Sc) degree awarded jointly by the Camborne School of Mines and the University of Exeter (UK) in 1996.
Queen Elizabeth II, Head of the Commonwealth, conferred on Dr Jonah an honorary Knighthood, presented by the Prince of Wales, at a ceremony in June, 2003.
The award was in recognition of Dr Jonah's exceptional achievements as an African businessman, a leading business executive from the Commonwealth, and an international public figure.
Other flag-bearer aspirants of the CPP include; Mr Bright Akwetey, a lawyer, Mr George Aggudey, a businessman and Dr Abu Sakara, CPP Vice Presidential candidate for Election 2008.
Investigations by the GNA indicated that Professor Agyeman Badu Akosa, former Executive Director of Ghana Health Service (GHS) and Dr Kwaku Safo, an International Economic Consultant who contested for the party's flag bearership slot in 2007 are not contesting.