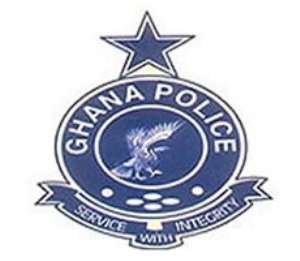 The Prampram police on December 23 arrested two men, Emmanuel Botchway, 29, and Kwettey, about 30, for allegedly burying a small wooden coffin with dead animal contents believed to be juju on some five acres of the former's family land in a bid to kill five of his elder siblings.
The buried coffin with blood stains on it, and containing a dead red cock, black male cat and snake, was purported to be used for rituals aimed at causing the death of Francis, Tetteh Botchway, Daniel Botchway, John Lartey Botchway, Theophillus Botchway and Lartey Awuley who opposed Emmanuel's desire to sell family lands bequeathed to the children by their parents at Miotso, a Prampram suburb.
Daniel Botchway plus his four brothers reported the matter to the police upon a tip off from a fetish priest's wife. The fetish priest simply known as Tupeh has a shrine at Kponya, Ningo.
Confirming the news to The Finder at the brothers' residence at Prampram last Friday, Daniel Botchway said he believed Emmanuel wanted to kill his brothers because of their opposition to his sale of some five acres of family land to an expatriate for GH¢500,000.
He said they had over the years prevented Emmanuel, the ninth of 10 siblings, from selling any family land to curb a similar dubious move he embarked upon earlier which cost the family dearly.
"Tupeh's wife, who happened to be my wife's customer, overhead my name being mentioned with four others in her husband's shrine on the night of December 3, as he (Tupeh) prepared juju for Emmanuel and Kwettey and directed them on what they had to do with the coffin and its content," He said.
Tupeh's wife, Daniel narrated, quickly informed his wife of the husband's secret meeting with his clients "and so when my wife reported the matter to me, I reached my other brothers with the news and we all moved to the police station to lodge a complaint which led to the arrest of our brother Emmanuel and his friend Kwettey at different locations".
Continuing, Emmanuel, according Mr Francis Botchway, told the police that he was led to Tupeh's shrine by Kwettey where he paid GH¢300 and provided a live black cat and red cock for the juju that was meant to kill the five. Tupeh provided the live snake.
"As several attempts by the police to arrest Tupeh proved futile, two of my brothers and some friends stormed the shrine abruptly on the night of last Wednesday and effected a civil arrest of Tupeh and handed him over to the police on that same night," Mr Francis Botchway explained.
Tupeh admitted before the police that he prepared juju for Emmanuel to be buried on the five acre of land so that when the five elder brothers set foot on the land, they would die, Mr Francis said.
On Friday December 29, Tupeh led his two clients, the five brothers and some police officers to the spot on the family land where he dug out the coffin and set it alight.
When enquired of the whereabouts of the expatriate's money, Emmanuel Botchway told the gathering that GH¢400,000 of the money had been saved with a bank, so the brothers entreated the police to ensure that the expatriate's money was refunded to him.
The police arrested Emmanuel in his house while Kwettey was grabbed at Abimwaha, a popular spot at Prampram, where he was believed to be cooling off.
Tupeh, Emmanuel and Kwettey had since been granted bail.