Children in Wa Municipality campaigns for peace in election 2012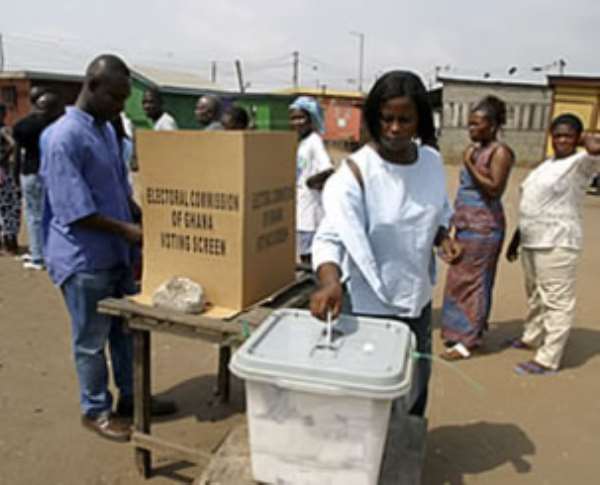 Wa, Jan. 3. GNA - School children in Wa Municipality on Monday marched through the principal streets of Wa campaigning for a peaceful election in 2012.
The children who are being supported by Vodafone and Community Aid for Rural Development (CARD) carried placards with various messages reminding politicians on the need for them to tolerate each other when canvassing for votes.
"There is no victor in violent elections, only victims", "The price of Democracy is peace", "Hear our voice for a peaceful elections", "Election times are not times to fight but times to exercise our rights", "I will be tolerant in 2012 how about you" and "War and destruction makes children surfer" were some of the messages carried by the children during the march for peace.
The campaign for a peaceful election by the children is an initiative of the Vodafone World of Difference Ambassador for the Upper West Region, Mr Moomin Solahudeen Tando.
He said the focus of the campaign was to consolidate the current peace before, during and after the general polls in December 2012 using the youth, who were often used by politicians to perpetrate violence.
The Vodafone World of Difference Ambassador said the call was for politicians to promise the youth whether or not their lives would be safe during and after the December 2012 elections.
By this, politicians are advised to stop the intemperate language used on the air waves and discuss issues that affected their health, education, poverty, and child abuse as well as social, political and economic empowerment of women in order to find solutions to address them.
He also cautioned the media to be circumspect in their reportage in order not to inflame unnecessary passions that would cause violence.
Mr. Hafiz Bin Salih, Regional Second Vice Chairman of the New Patriotic Party (NPP) said the party was committed to ensuring peaceful elections but cautioned the Electoral Commission (EC) and the media to try and be fare to all political parties for that to be achieved.
He said the call for the acquisition of the biometric verification machine should be seriously looked at by the EC for it would ensure a free fair and transparent elections, thereby, raising the confidence of the people in the electoral process.
Mr Prince Mahmoud Iddrisu, Deputy Regional Youth Organizer of the National Democratic Congress (NDC) said the government has a lot of confidence in the EC because it had organised several credible elections in Ghana.
GNA