High Court Dismisses Nii Owuo's Motion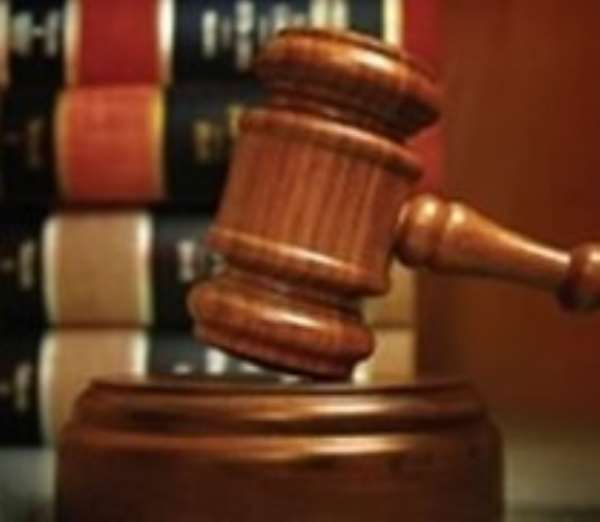 The Accra High Court has dismissed a motion filed by Nii Nortey Owuo III that sought to restrain the National House of Chiefs and two others from inserting the name of Nii Okwei Kinka Dowuona VI in the national register as the Osu Mantse.
That was after the court, presided over by Mr Justice K. A. Ofori Atta, had upheld a preliminary objection by counsel for Nii Dowuona that Nii Owuo lacked capacity to institute the action.
The other respondents in the case were the Ga Traditional Council and the Greater Accra Regional House of Chiefs.
On September 23, 2011, Nii Owuo filed a notice of motion for judicial review order of injunction to restrain the respondents from implementing the administrative decision of the Ga Traditional Council of August 23, 2010 to approve and forward chieftaincy enstoolment forms for insertion by the National House of Chiefs of the name and particulars of Nii Dowuona as the Osu Mantse in replacement of that of the applicant.
His grounds for the action were that the Osu Stool was not yet vacant, neither had he died, abdicated, been destooled nor suffered any disqualifying change in his status as the incumbent Osu Mantse.
According to the grounds, Nii Dowuona was installed as the purported Osu Mantse in contempt of court and, accordingly, his installation was null and void.
He further argued that the forwarding of Nii Dowuona's enstoolment in order to swerve the entry of his name in the National Register of Chiefs as the Osu Mantse was consequently null and void.
In its ruling, however, the court referred to the amendment of the Chieftaincy Act 1971 by PNDC Law 107 and a subsequent publication in the Local Government Bulletin dated August 1, 1986.
According to the court, consequent upon and subsequent to the publication, the Judicial Committee of the Ga Traditional Council restrained Nii Owuo from holding himself out or styling himself as the Osu Mantse and from performing any functions as the Osu Mantse until the final determination of a suit against him and others, pointing out that "there is no evidence that the restraining orders have been set aside".
"The effect of the restraining order is that until the ruling is set aside or reversed on appeal, the applicant cannot hold himself out or style himself as the Osu Mantse," the court held.
"However, since the order restraining him from holding himself out or styling himself as Osu Mantse has not been reversed or set aside, I am satisfied that the applicant does not have the standing or locus to institute the present suit," Mr Justice Ofori Atta further held.
Costs of GH¢1,500 were awarded in favour of Nii Dowuona.