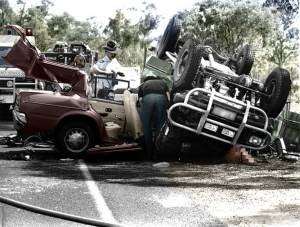 Senya Beraku (C/R), Dec 31, GNA – The last six of the 27 persons, who died at Senya Beraku on December 27, 2011 when a water taker run over them during a street jam, were buried today Saturday at Senya Beraku in the Central Region.
Eight of the deceased were buried on Thursday 29 December while 13 on December 30, 2011.
The funeral of all the 27 follows immediately after burial of the last six today.
Present at the funeral were Government delegation led by Madam Hannah Tetteh, Minister of Trade and Mrs Ama Beyiwah-Doe, Central Regional Minister.
Also present were District and Municipal Chief Executives of the Region; Daasibre Kwebu Awusi VII, Member of Council of State and President of Central Regional House of Chiefs; Paa Kwesi Ndoum, 2008 presidential candidate of the Convention Peoples Party (CPP); and National Democratic Congress officials of the Region.
Mrs Benyiwah-Doe announced that the government had spent GH₵ 189,350 on the victims including those who were hospitalised.
She said the expenses included donations, medicines, relief items and coffins. The young girl who had her leg amputated, she said, would be assisted to get an artificial leg.
In a sermon, Reverend James Okoh Bannor of the Church of Pentecost said there was time for everything so the people should not mourn too much because God gives and takes away.
GNA