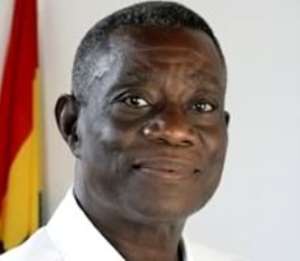 President Atta Mills
The President, John Evans Atta Mills, has addressed the nation on the first day of the year 2012 with a call on all to pray for the nation and live in harmony.
In a live broadcast through the state broadcaster, Ghana Broadcasting Corporation, on Sunday, the President was grateful to the Almighty God for guiding the nation through the year 2011 as He poured out His protection, provision and abundant blessings on the nation.
He also expressed his profound gratitude to Ghanaians for bearing with his government even in times of difficulties.
"I am also particularly grateful to Ghanaians from all walks of life for their support and understanding. Admittedly, it was not all smooth sailing in the year 2011. We had challenges, difficulties, there were conflicts, there were disagreements, some of them even violent; and yet we were able to overcome them because of hard work and God's blessings."
Nevertheless, in 2011 Ghana recorded the highest economic growth in its history, the President remarked. He was therefore confident government's infrastructural development will receive a boost this year following the approval of the 3 billion dollar Chinese loan.
He said it is the responsibility of the government to ensure that the facility is used "judiciously, wisely and responsibly", and promised to render accounts to Ghanaians what his government used the money for, saying there would be physical development for all to see.
He reiterated his assurance to Ghanaians of peaceful elections in December and a level playing field for all.
"I will like to assure all Ghanaians of the commitment and determination of my government to ensure that we have a level-playing field, and that the election would be free, fair and transparent, and so doing we will be granting Ghanaians their major wish - to have peace before and after the election."
President Mills also asked Ghanaians to have hope and confidence for 2012.
"I wish each and every Ghanaian a happy and prosperous and productive new year."