Minority leader must resign from frontbench - Ras Mubarak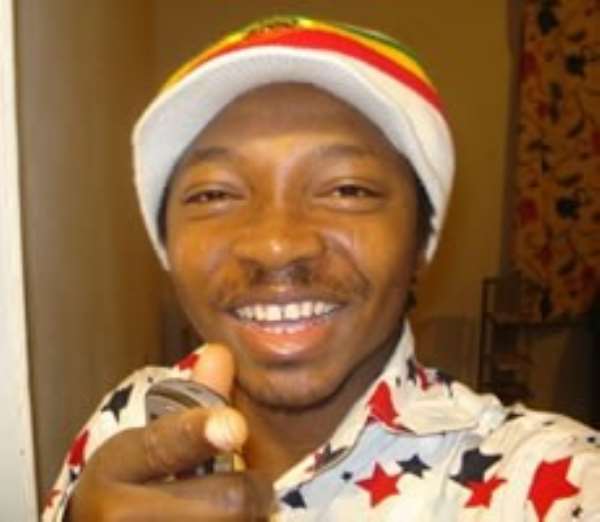 Ras Mubarak
The National Democratic Congress' Parliamentary Candidate for Ablekuma North Constituency Ras Mubarak, is calling on the Minority Leader in Parliament to resign from the opposition frontbench because he is not providing constructive opposition to government.
Ras Mubarak says he is calling for Mr. Osei Kyei-Mensah-Bonsu's resignation because he has failed to show signs of being sensitive.
"In a time like this, when there is a growing collapse of trust in politics; when the public is appalled because millions of their tax monies are disappearing into corporate and personal bank accounts because of judgment debts, to try and blame Hon. Mrs. Betty Mould-Iddrisu and the NDC government is frankly pathetic," Ras Mubarak stated in a release issued on Boxing Day.
He accused the Minority Leader of reducing his leadership to "abusing a woman who worked hard to save her country millions in claims".
The parliamentary candidate in a follow-up interview with Asempa News said there is no basis for the the minority to call for Betty's head "for the difficult job that Betty did for her country".
"The minority should back off the campaign of disinformation. The fact is, the NPP government, awarded a contract to Shanghai Construction Group, against the procurement laws of Ghana; against the explicit advice of the then Minister of Education and Sports, Yaw Osafo Marfo, who told cabinet in a memo dated 27th July 2005 that:
(a) The Shanghai Group did not submit any bid by 7th February, 2005 to be considered by the Evaluation Committee
(b) The Shanghai Group expects the Government of Ghana to provide direct funding which served as basis for rejecting other firms who could not attract funding even though these firms could be very competitive.
(c) The Procurement Act makes it difficult to admit the Shanghai Group, given that several firms who did not meet the financial requirement were not shortlisted. Some of the firms shortlisted have also been declared not wholly responsive because of their financial terms.
"Between Betty Mould Iddrisu, whom they accuse of being reckless, and President Kufour and his cabinet, who could have been more negligent, fraudulent and irresponsible?" Ras Mubarak queried.
Mr. Mubarak has also blamed the NPP under the Kufuor administration for being the cause of the loss of the huge judgment debts, alleging that it was President Kufuor who unilaterally abrogated the contract that resulted in the suit against the state.
"The NPP had at least three years to sort out the mess from the Woyome saga; it was they, who flouted the Procurement Act and abrogated a contract; it was the NPP whose Chief of Staff, Kwadwo Mpianim committed the country into paying compensation.
"They had no excuse for not cleaning up the mess; they had three years and they dithered and failed to provide leadership".


Story by Jerry Tsatro Mordy/Asempa News/Ghana