Man with fake passport arrested atLome-Tokoin airport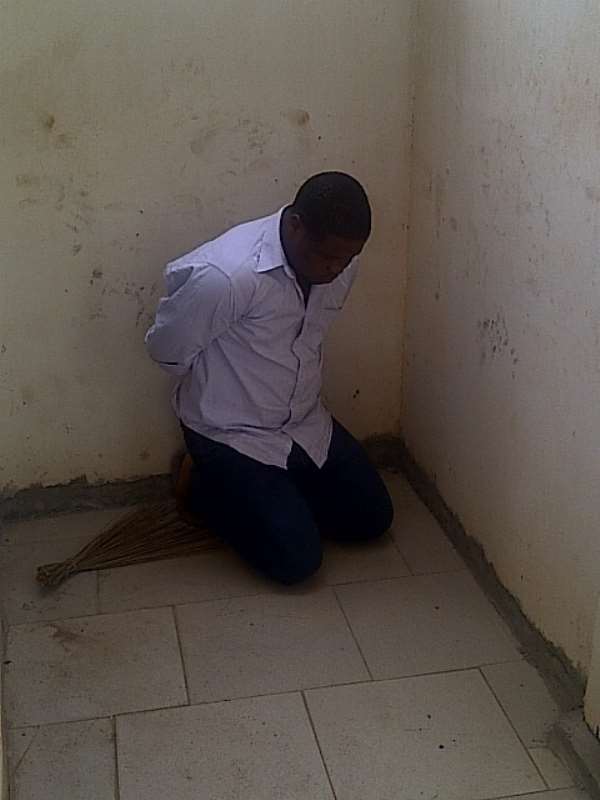 Immigration officials at Lomé-Tokoin Airport (Gnassingbé Eyadéma
Int'l) arrested a passenger for traveling on fake passport to Lome-Togo from Abuja-Nigeria . His original passport was stolen by armed robbery in Nigeria according to him . He was identified as Felix O.O belonging to Ogun State Nigeria but confirmed as Dual National of United States of American
Felix O.O arrived at Lome-Tokoin Airport via flight from Abuja to clear funds from his bank account with Banque de afrique
fake passport was detected by the immigration officers who were conducting the routine checking of the passengers at the airport. The numbers on the pages of his passport were not in correct sequence and on further enquiry other abnormalities were found in his passport.
Later Felix was arrested by the police officers and he was taken to the Aziyeye Police Station. Police officer , a sub inspector from intelligence cell of immigration department was the one who lodged a complaint against him.
Police said that the man, Felix O.O. as stated on his passport arrived at the Lome airport on Tuesday afternoon and submitted his passport for checking. Immigration officials spotted two different numbers on the passport, and suspected it to be fake. Felix was taken into custody by immigration police, who later handed him over to Aziyeye police. He has been booked under Sections 467 of the Togo Penal Code and 12 (B) of the Passport Act.
Written by Mary Stefan
Pulover , Fiata, Lome-Togo