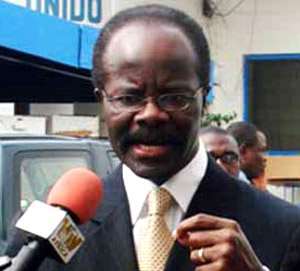 Dr. Papa Kwesi Nduom will address the media at the International Press Centre on Wednesday, 28th December 2011 at 9:30am.
The essence of the Press conference is to enable Dr. Nduom, "Edwumawura" to address some very vital issues and questions raised in recent weeks regarding his future in politics particularly the 2012 Presidential Campaign.
Dr. Nduom shall use the opportunity to explain some critical decisions that the Nduom 2012 Campaign Team has taken with respect to his ambition to become the President of the Republic of Ghana.
Thank You.
Signed
Richmond Keelson
Media Coordinator
Nduom 2012 Campaign
0208135309