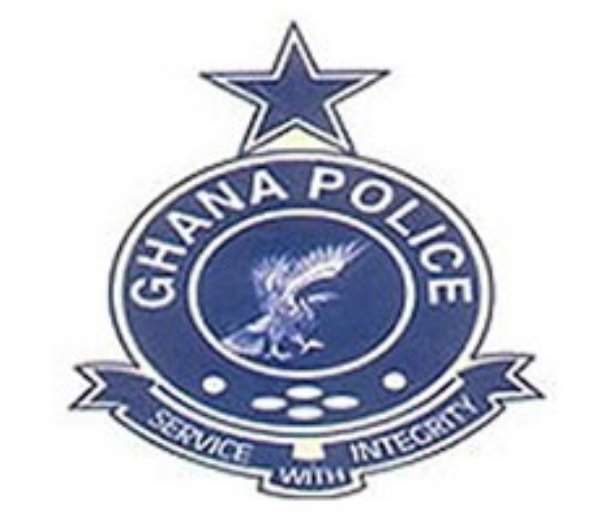 Two suspected burglars have been arrested and brutalised by some aggrieved youth of Ashaiman New-Tulaku for allegedly breaking into the room of Musah Ibrahim, a resident.
The suspected thieves allegedly stole items worth thousands of Ghana cedis from Ibrahim's room.
The suspects gave their names as Richard Awuah, a 19-year-old cattle herdsman and Eric Yeboah, 18-year-old unemployed, both residents of Ashaiman. They were said to have stolen laptops, a cell phone, video deck, television set and an unspecified amount of money.
Narrating the incident which led to their arrest to DAILY GUIDE, Ibrahim noted that on that fateful day, December 13, 2011, he travelled to see his family. The next day, he returned to his room only to detect that some of his property were missing.
According to him, he picked up information from some residents who claimed to have spotted the suspects stealing but they couldn't arrest them.
Yeboah was identified as one of the suspect by some of the resident when he resurfaced in the area a week after the act and he was apprehended.
According to Ibrahim, Yeboah, in his confession, alleged that after taking the items, he and his accomplice gave them to a certain Beloo, who is currently on the run.
Yeboah was said to have led the youth to Awuah's hideout at Kasoa in the Central Region where he was also apprehended and taken back to Ashaiman.
Some of the irate youth were heard calling for the burning of the suspects, with others suggesting they should be sent to the nearest police station but DAILY GUIDE's checks at Ashaiman Main Police Station and Community 22 Police Station, the nearest stations they could have been sent to, revealed that no such case was recorded.
The suspects sustained injuries on their face, forehead, legs and other parts of their body.
Yeboah claimed to have sold the only phone among the alleged stolen items for an amount of GH¢3.00.
Most of the residents could not hide their joy at the development as, according to them, thieves had being terrorizing them.
They added that the suspects deserved the instant justice as it would put fear in others who might want to come to their area to steal.