Statement On Issues With Gas Infrastructure Development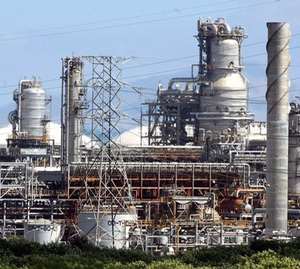 First, Ghana is positioned to be the world's fastest growing economy this year and this has been made possible by the singular fact that 2011 marks Ghana's maiden full year as an oil-producing economy. Beyond the lifting of crude oil, Ghana stands to build a multi-billion dollar petro-chemical industry from the monetisation of its natural gas. Ghana's probable gas reserves are estimated to be in excess of 4,845 billion cubic feet. This is significant enough for us to pay particular attention to how the natural gas line of our petroleum sector is being developed.
Also, this is the year in which we have seen the presence of oil inspiring an unprecedented loan rush with billions of dollars worth of loan agreements tabled before Parliament. There are $4 billion worth of loans currently awaiting approval. The most alarming aspect of this loan rush is that very little financial scrutiny is done to evaluate and ascertain their value-for-money credentials. This loan rush has the potential to unleash the kind of corruption never before witnessed in Ghana.
As we speak, the Finance Committee in Parliament is deliberating over the first subsidiary agreement and on-lending agreement in relation to the Master Facility Agreement (MFA) for the $3 billion term loan between the Republic of Ghana and the China Development Bank (CDB) Corporation. This is specifically the $1 billion subsidiary agreement for the Early Phase Ghana Gas Infrastructure Project; deployment of aerial (helicopter fleet) and ICT-enabled surveillance and monitoring facilities and; upgrade of access roads and bridges in certain parts of the Western Region.
When in August, the MFA was criticised by the Danquah Institute and others for its oddity in calling on the legislature to approve an omnibus loan, which was low on details, the response of the Executive was that each one of the 12 Subsidiary Agreements will be brought before the House and with details of specific projects for consideration and approval. Friends of the media, we have looked at the first such Subsidiary Agreement and we regret to announce that it has even less details about the projects to be financed than what was contained in the MFA.
Informatively, the document concedes at Clause 4.1 (iv) of the Parliamentary Memorandum: 'This is a template subsidiary facility agreement in relation to each eligible project proposed to be financed under a Subsidiary Agreement.' Thus, Parliament is being asked to scrutinise and approve merely a template. This alarming development is seriously undermining one of Parliament's most important duties: financial scrutiny of bills or loan agreements brought before it. The poverty of details in the Subsidiary Agreement points to two possibilities: either it is deliberate to avoid the facts from being probed or that it merely exposes the hurried, reckless, slapdash and incompetent manner in which loans have been presented for approval in recent times.
But, there are more worrying issues. According to the accompanying memorandum from the Minister for Finance and Economic Planning, Dr Kwabena Duffuor, 'The approval of the Western Corridor Gas Infrastructure Project Subsidiary Agreement will ensure implementation, without further delay, of the Early Phase Gas infrastructure project. This project has become urgent in order to curtail the re-injection, and reduce the flaring of gas at the Jubilee Field that has been going on for much longer than originally anticipated.'
On the face of it, it may seem a reasonable submission. Yet, it is instructive to note that after being three years out of schedule, Government is now saying it wants to avoid any 'further delay'.
The Jubilee partners, for instance, knew, per their programme, that by November 2010, they would be producing oil, so they set out competently to acquire the FPSO before time. Government of Ghana, which owns the commercial interest in Ghana's natural gas, also knew that as soon as oil production started, the country stood to benefit from its associated gas and so ought to proceed with competence and urgency in making the necessary preparations.
The Plan of Development (POD) for Jubilee states that approximately 20 million standard cubic feet per day (MMscfd) of associated natural gas produced from Jubilee will be used as fuel for power generation for the FPSO. The POD provides that 30% of the remaining gas will be re-injected into the reservoir to maintain pressure, with the remaining 70% being off-taken by GNPC for commercial purposes onshore.  It is this 70 percent that is now being wasted due to delays. Friends of the media, revenue from this gas infrastructure alone can, if well-harnessed, pay for the entire $3 billion Chinese loan in five years.
But, the Government continues to fail to even live up to its own revised and extended timetable. According to Government's own Gas Infrastructure Project Document, submitted to the Energy Minister, Dr Joe Oteng-Agyei, on May 18, 2011, the overall goal is to ensure that natural gas, associated gas and Natural Gas Liquids (NGLs) produced in Ghana 'are effectively and efficiently processed into clean fuels and feedstock for domestic and export market, as well as for the development of petrochemical industries, fertilizer and power generation in Ghana, with the view to substantially reduce and/or eliminate flaring of gas.' This goal is to be pursued in two phases, with the 'Phase 1 to be delivered within 18 months [from May 2011 when gas re-injection starts] and the Phase 2 project delivered within 36 months [commencing May 2011]. However, the Front End Engineering Design (FEED) for the full fledge gas processing plant is included in the Phase 1 project.'
But funding for both FEED, estimated between $5-$7.5 million, and the Engineering Project Management (EPM), ranging between $63-$80 million,  which was initially awarded to Messrs Toyo, and with work due to start last October, have been delayed. Funding for the Front End Engineering (FEED), was supposed to be ready by the end of last September for work to start October 1, 2011. This important contract, awarded to Messrs Technip by Dr Kwesi Botchway's National Gas Development Task Force, has not yet started and there is no clear sign as to when it will start. What this means is that the Phase 2 project, which should open our economy to that exciting multi-billion dollar gas feedstock monetisation avenue, necessary for a petro-chemical industry in Ghana, is also being played with. Indeed, Government's own Gas Infrastructure Project Document which envisaged the disbursement of the CDB loan facility by August this year, describes the situation as 'critical', predicting that for the Early Gas Production Plant in Phase 1, 'commissioning will be completed together with the onshore pipeline on 2 nd August, 2013.'
Also delayed is funding for the Phase 1 of the gas plant, which experts have estimated to cost $550m, but Government is quoting a much higher figure, placing the full cost of completing Phase 1 currently at $1.1 billion. The question that must be asked is this: what stopped this multi-billion loan-loving government from contracting a $1.1 billion loan earlier to fund this important, money-generating gas infrastructure project?
Due to this unpardonable delay on the part of Government, it has gone ahead to take a very desperate and disturbing decision to sidetrack its own programme to now focus on 'accelerated gas to power, comprising mainly of the gas processing plant and gas transmission pipeline from Domunli to Aboadze/Effasu.' This option means we are not likely to have production of liquid gas for the first three years of oil production. This waste of liquid gas alone would cost the state at least $400 million in lost revenue in the first two years. This is because Government, for three years, refused to heed to expert advice to proceed wisely by pushing for a simultaneous development of all three elements of the basic gas infrastructure, namely, (1) the offshore pipeline linking the raw gas from the Jubilee FPSO to shore; (2) the onshore early phase gas processing plant and (3) the onshore pipeline from the processing plant to Aboadze.
A typical gas plant, as can be seen at the Point Lisas industrial estate in Trinidad & Tobago, processes the raw gas into 3 commercial products: lean gas (for power generation), LPG (comprising propane and butane) for domestic and increasing vehicular use in Ghana and condensates (or natural gasoline) for the Tema Oil Refinery. According to Government's own programme line-up prepared this year, at the end of Phase 1, apart from the gas processing plant being able to produce 70-150 million standard cubic feet per day of lean gas for power generation at Aboadze and Effuse, 'about 600 metric tons per day of LPG is produced for domestic and export, where necessary; that about 160 MT per day of condensate is produced for Tema Oil Refinery to further process into light gasoline for blending into the gasoline pool.'
$1.1BN WORTH OF AVOIDABLE REVENUE LOSSES
Based on what we see on the world market today, a 240 MMcfd (million cubic
feet per day) of gas could result in some $438 million annually from the lean gas for power generation and over $200 million annually from the associated liquids, such as LPG. Industry experts estimate that every day that Ghana either flares gas or is unable to utilise the associated natural gas from Jubilee for power translates into $1.2 million a day in lost revenue. This means that for this year the avoidable delays in the development of the gas infrastructure will cost the country a minimum of $638 million. As we will explain later, already some $412.6 million in corporate taxes appear to have been lost to the state from Jubilee and another $66.6 million from understated oil proceeds. Thus, in total, Ghana stands to lose some $1,117.2 million in 2011 alone.
We want to tell the nation, particularly Parliamentarians, that the Subsidiary Agreement facility before them today, although the price tag of $1bn remains the same, involves less work than the details of the agreement, as scantly spelt-out in Clause 4.2 (i) of the memorandum would make them believe. Thus, we risk paying more for less work.