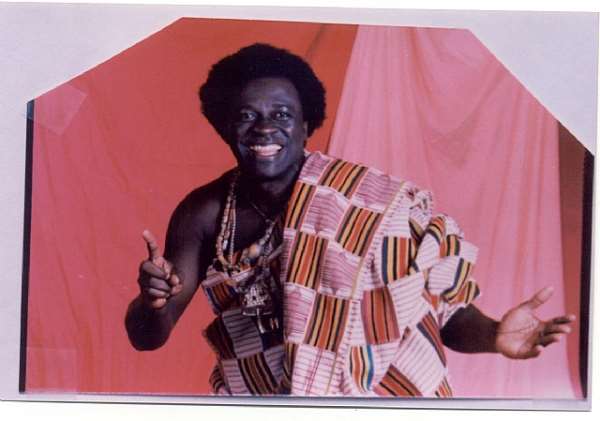 CHARACTERISTICS OF OUR CONTAFRIKAFASHION FOR ALL CONT/DIASPORA AFRIKANS TO KNOW, By COPYRIGHT (2011) Prof Afrikadzata Deku, Docteur d'Etat, PhD; *Doctorat d'Etat (Ph.D.) * D.E.S.S. (M. Phil) * Diplome De L' I.I.A.P. (Post-Grad. Dipl.) * M.Sc. * BA. Double Majors * Emails: [email protected],
THE MAIN CHARACTERISTICS or FEATURES of Continental AfrikaDresses, Attires and Clothes can be summarized as follows:
They take the form of Kente clothes woven the Continental AfrikaWay in different ways, forms and sizes and through which we express ourselves as Continental Afrikans and project royally and nobly our Continental AfrikaHeritage.
Kente-based and Style Clothing/Dresses come in different names and are used by children and adults of both sexes.
Their uniqueness makes them the living monument or the Immortal Book of Continental Afrika's Fashion ingenuity, wisdom and creativity.
The sacredness of these divine Kente clothes makes them in the past the exclusive property of the Chosen Few .
Our Authentic AfrikaFashion will also include the regular use of Gold to Adorn our Royal Continental AfrikaBody or Personality or Presence as Gold People on Earth.
It also include daily use of Afrikadiamond to adorn ourselves with as Diamond People on earth .
It also include Keeping our AfrikaBodies, AfrikaSkin, AfrikaHair, ALL NATURAL AND FREE OURSELVES FROM THE INSULT OR SHAME OF BLEACHING OUR AFRIKASKIN OR CHEMICALISING OR KILLING OUR AFRIKAHAIR WITH CHEMICALS which are dangerous and toxic to our AfrikSkulls .
The recovery and use daily of our Authentic AfrikaFashion will also include our Ladies plaiting their hair in over One Hundred different Styles or Keeping the AFRO and for our men to stop SHAVING their heads but growing AFRO instead to protect the Skull and the Brain from too much Exposure from the Sun
The recovery and daily use of our Kente Clothes-based, Gold-Oriented and Diamond-centered Continental AfrikaFashion and Beauty in all shapes and expressions to adorn, glorify and deify the beauty of our sacred Continental Afrikan Bodies at all time , anytime and anywhere is not only the best thing to do as our guaranteed Freedom from the hell of insulting and cursing ourselves with Foreign Dresses which do us more harm than good.
The recovery and daily practice of our Continental AfrikaFashion will also free all Continental/Diaspora Afrikans from the Insults of dishonoring their AfrikaPersonality with Foreign clothes or from wearing BRONIWUAWU that the West will not wear or use on their Bodies.
By COPYRIGHT (2011) Prof Afrikadzata Deku, Docteur d'Etat, PhD; *Doctorat d'Etat (Ph.D.) * D.E.S.S. (M. Phil) * Diplome De L' I.I.A.P.(Post-Grad. Dipl.) * M.Sc. * BA. Double Majors *
Emails: [email protected] ; [email protected]; [email protected]; [email protected]; ; [email protected], [email protected]
*SKYPE : AFRIKAPHARAOH or AFRIKAFIAGA or WindowsLiveID: AFRIKAPHARAOH* ;
*URLS: http://www.youtube.com/profafrikadzatadeku & http://cid-4d3310fc746b4eaf.photos.live.com/albums.aspx ; http://www.myspace.com/profafrikadzatadeku; http://afrikacentricitybooks.blogspot.com/