Minister Blows Road Cash On BMW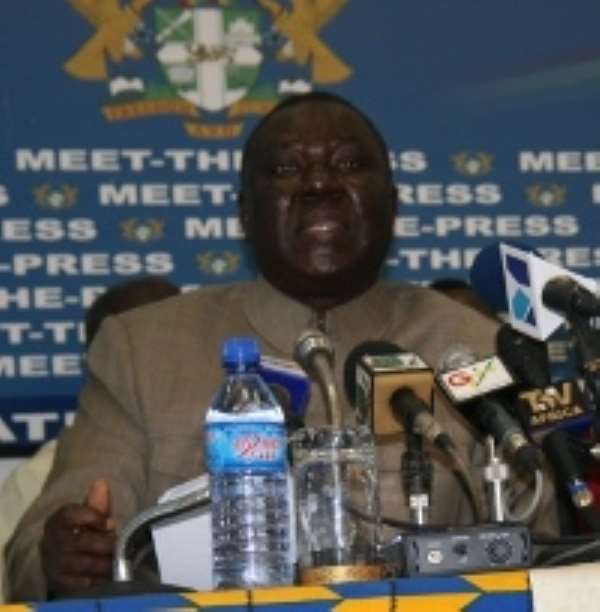 Joe Gidisu
IT HAS now emerged that part of the cash meant for the Achimota-Ofankor road project was used in purchasing the plush brand new BMW 7 series for the Minister for Roads and Highways, Joe Gidisu, probably contributing to the delay in the execution of the project.
The minister admitted the car was actually bought for him as a project vehicle from the funds earmarked for the road, for his comfort, but added that it did not increase the cost of the project, as it was embedded in the contract sum.
The minister was compelled to admit what had been described as profligate expenditure on Friday when the Minority Spokesperson for Roads and Highways, Samuel Obodai disclosed this on the floor of Parliament during the consideration of the 2012 budget estimates for his ministry.
Slamming the purchase of the car, Mr. Obodai, who is also the MP for Agona West in the Central Region, suspected that extravagant expenditures such as these might have increased the cost of the road project, which was started by the Kufuor administration; hence the delay in the execution of the project.
'Why do we approve more money for the project when what has already been approved is not being judiciously utilized?' the Ranking Member for the Select Committee on Roads and Highways quizzed.
It would be recalled that a few months ago, it was reported that contractor for the project in question purchased the expensive BMW vehicle for Joe Gidisu, with many well-meaning Ghanaians raising issues about possible corrupt practices.
The National Security subsequently seized the car and moved it to the Castle, with President Mills virtually endorsing the profligate lifestyle of the minister with no reprimand.
Mr. Obodai further observed that about 90 percent of road contracts awarded during the Mills administration were through sole sourcing, which did not allow more people to bid for the contracts.
This practice, according to him, was a recipe for corruption in the country.
Interestingly, no road project embarked upon by the Mills administration for the past three years had been completed, with most of them abandoned owing to funding problems.
The only project that appeared to be on schedule was the one on the Spintex road which leads to the President's private residence at Regimanuel Grey.
Earlier, the Roads and Highways Minister, Mr. Gidisu, had moved the motion for the approval of GH¢907,794,236.00 by the House for the services of the sector for 2012 fiscal year.
A report by the Committee on Roads and Highways indicated that about 170 staff of the Ghana Highways Authority, under the Ministry of Roads and Highways, would be reaching their mandatory retirement age by December next year.
The Committee, chaired by Michael Coffie Boampong, who is also the MP for Bia, therefore urged the ministry to urgently embark on a recruitment exercise to replace the ageing staff to ensure effective delivery in the sectors requiring urgent replacement.
By Awudu Mahama