Prove we abrogated Woyome's contract; Kwadwo Mpiani tackles gov't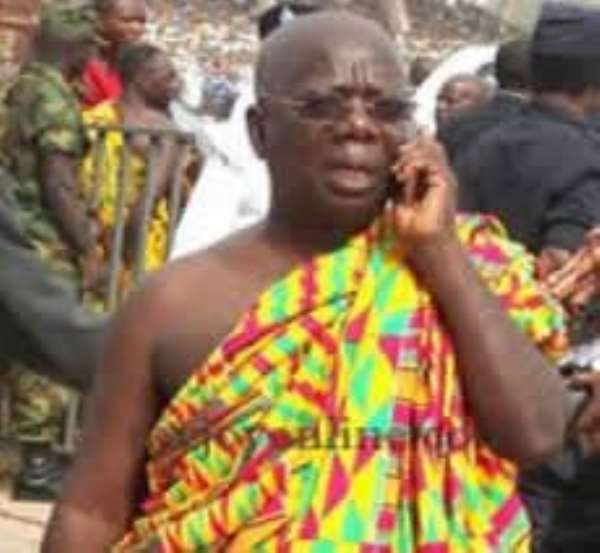 Kwadwo Mpiani
Former Chief of Staff under the Kufuor administration, Kwadwo Mpiani, has lashed out at the government for failing to do due diligence on the court case that led to the award of $17 million to Alfred Woyome.
Mr Mpiani who was speaking via phone on Joy FM's current affairs programme, Newsfile on Saturday, believes the state was shortchanged in the process.
"I think the state has just thrown money away and I am glad that the president is asking that there must be an enquiry into it."
Alfred Woyome sued the state after the erstwhile Kufuor administration abrogated a contract with his company to re-build the Kumasi and Accra Sports stadia for CAN 2008.
The deputy Attorney General, Ebo Barton Oduro also told Joy News earlier this week that the state did not pursue the case because it was a bad one. Meanwhile, the president has ordered the Attorney General to explain why it paid Mr Woyome the controversial 42 million cedis judgment debt.
But the former chief of staff said he never came into contact with or saw Mr Woyome's name when he dealt with Waterville (the contractor who started work on the Accra Sports Stadium) or any other contractor on the stadia; "In all these things, the name Woyome never came up so I don't know where that name is coming from."
"Couldn't they (government) have called on any of us to ask us or even if they thought we are political opponents couldn't they have called even the consultant for the consultant to give them advice?" he asked.
He said the Kufuor government had a contract with Waterville, which was supposed to raise funds to work on the stadia but Waterville failed to carry out their part of the deal.
According to Mr Mpiani, on 1st August 2006, the Attorney General wrote to Waterville terminating the agreement. He said at the time of termination, Waterville had done some work at the Accra Sports Stadium.
Mr Mpiani said the then government worked with subcontractors of Waterville, which were Ghanaian companies, to absorb the cost incurred by Waterville.
He therefore called on current government to produce evidence to show that Mr Woyome had something to do with a company that had its contract abrogated under the Kufuor administration.
But a deputy chief of staff, Alex Segbefia, says government had no option but to pay the debt.
He refuted assertions that the government deliberately failed to put up a defense against the suit filed by Woyome because he is a bankroller of the NDC.
He said from the onset, it was evident that the case was not good but government filed the stay of execution of the court's order to pay the money in order to find an amicable solution to the case.