Institution of Surveyors confers Honorary Membership on Professor Awoonor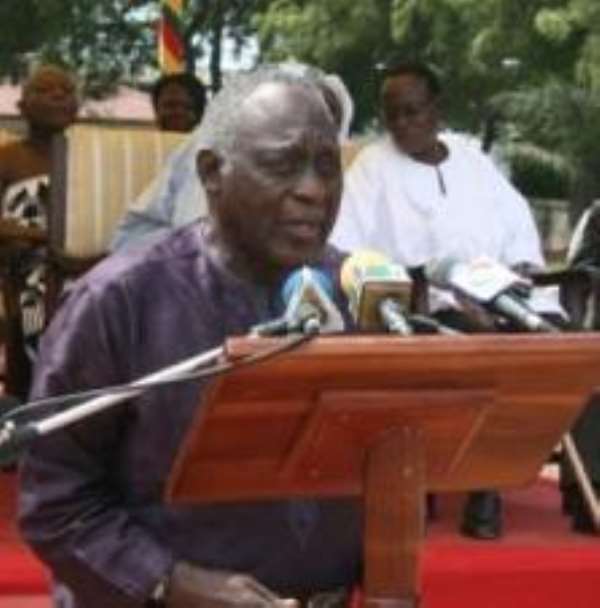 Accra, Dec. 15, GNA – Professor Kofi Awoonor, the Chairman of the Council of State, was on Wednesday inducted into the Institution of Surveyors as an honorary member at a simple ceremony at the premises of the Council.
Mr Robert Dwamena, President of the Institution, conferring the honour on Prof. Awoonor said it was in recognition of his service to the nation, and the unflinching support he had given to the Institution since appointed Chairman of the Council of State.
He pledged the Institution's support to the government in the critical issue of the Ivorian-Ghana maritime question to guarantee that Ghana was not short-changed in this important matter.
Prof. Awoonor thanked leadership of the Institution of Surveyors, particularly its executive members who since the inception of the current Council had kept close contact and interacted with its members on issues affecting national development.
He assured the executive committee that the Council of State would continue to lend full support to all efforts being made to enable the Survey Council Bill receive Parliamentary approval as soon as possible.
Present at the ceremony was Mr Emmanuel Adzei Anang, Greater Accra Regional member on the Council, and Acting Chairman of Social and Petitions Committee of the Council as well as an Executive Officer of the Institution.
GNA