Regional leaders hail Kabila win in disputed DRC vote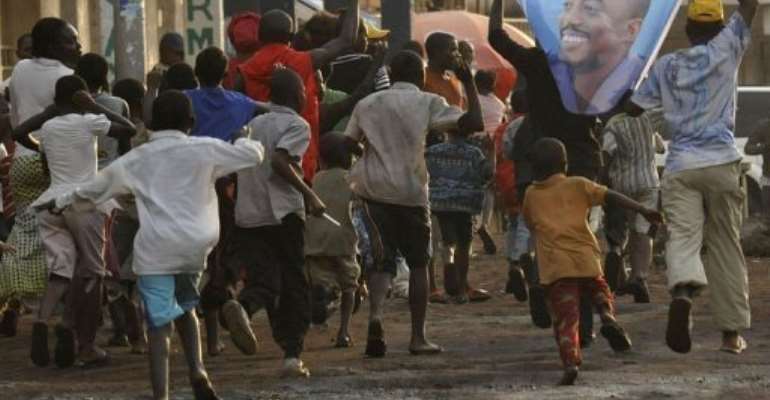 KAMPALA (AFP) - Leaders from Africa's Great Lakes region on Friday welcomed the re-election of President Joseph Kabila in disputed polls in the Democratic Republic of Congo and urged opponents to accept the result.
"The summit... congratulated the president of DRC on his re-election and urged those not satisfied with the election results to accept them and work towards building the country," the International Conference on the Great Lakes Region said in a statement at the end of a two-day summit in Kampala.
Leaders from Burundi, Central African Republic, Kenya, Tanzania, Uganda and Zambia attended the meeting.
Kabila was declared the winner of the November 28 vote last Friday, sparking violent protests and looting in the capital and calls from opposition leaders for the international community to intervene.
The European Union, the non-profit Carter Center and other election monitors have voiced serious concern about the credibility of the poll, citing problems in the vote count and the loss of huge numbers of ballots.
Ugandan President Yoweri Museveni dismissed those concerns.
"It is not up to those observers... to run countries," Museveni told reporters. "In Congo there is a system to appeal if you are not happy... if people are not happy they should go in that system and sort it out."
Kabila's closest rival, Etienne Tshisekedi, rejected the result, declared himself president and has called for mass protests.
The results showed Kabila, in power since 2001, winning 49 percent of the vote and Tshisekedi 32 percent.