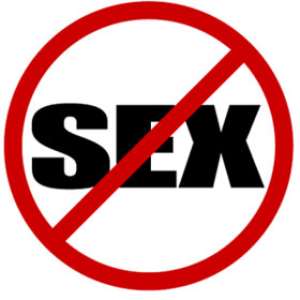 'We are suffering help us out of this predicament. They demand sex when we go seeking employment. It is more pronounced in state institutions. They ask us to sleep with them before they employ us. Please help us'.
This is a sample of the concerns raised by victims of the social iniquity when they individually called into an Oman FM radio newspaper review segment yesterday after a newspaper had broached the subject in its issue of the same day.
Majority of ladies who go in search of jobs are mostly likely to be asked for a night-out by those directly in charge of giving them the nod.
The subject is not completely a novelty but its current pervasiveness is what is beginning to boggle the minds of most people who read about it and appreciate more the implication of the absurdity, especially when they think that it could befall their children.
Parents are particularly nonplussed about the unethical conduct of persons in responsible positions in state institutions.
They descend to this depth of social irresponsibility so recklessly we can bet they have taken things for granted in a manner which brings tears to the eyes of vulnerable ladies who fret over their vulnerability, as nobody appears to care.
Some of the adult perverts even make promotions of deserving ladies contingent upon giving in to sexual demands they shamelessly put forth in front of ladies who are their daughters' contemporaries.
In the face of a biting dearth of employment, because new jobs are not being created, with  schools consistently churning out graduates at a geometric progression, irresponsible managers will continue to prey on vulnerable ladies hungry for limited job openings.
We are lost for words to describe this crazy demand from randy human resource managers and others holding similar management positions in organizations. They have no shame box and will continue to show their shameless disregard for societal values as nemesis awaits them sooner or later.
 It is outrageous and unbecoming of people who parade themselves as Christians, Muslims and adherents to other faiths, even as such faiths abhor uncontrollable libidos as shown by these crazy Don Juans of modern times.
We sometimes forget the spiritual dimension of our ephemeral lives in a world which shall pass one day.
How many times have we ever sat down to question the objective of our sojourn on earth, regardless of however short this might be?
There is more to life than meets our eyes. What lies beyond this life is beyond our ken and it would be in our interest to be decorous in the management of positions bestowed upon us by avoiding, among other things, s the inappropriate quest for sex from helpless young girls about to start life.
Imagine your daughter passing through such a horrible experience at the hands of an irresponsible adult about to retire from service at the end of the year.
Looking at the spread of the lust, we can easily throw up our hands in a fit of helplessness because after all, so-called Men of God have also been caught pulling down their pants.
The challenge notwithstanding, we call on religious organizations, churches, opinion leaders, politicians and all other stakeholders to come to the rescue of ladies who are victims of both old and young randy men.
Let us all stand up and be counted among those who want the anomaly stamped out of our community. It would not be easy but we cannot afford not to put up a fight against it now.