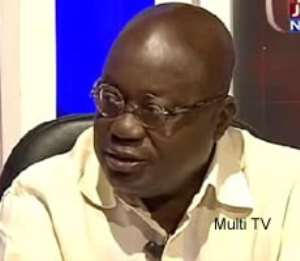 Nana Addo
The Upper West communications team of the New Patriotic Party (NPP) has chided some elders, youth groups and Members of Parliament for the manner in which they are lobbying for their favorites ahead of the parties selection of a running mate.
This was contained in a press statement signed by the communication director, Mohammed Abdullah.
The statement stated that the ground is fertile for the NPP to come to power and anybody who gets the opportunity is already in waiting and therefore the ''skimmers'' should exercise restraint and give Nana Addo the chance to do the right thing.
''The lobbyist should know that Nana Addo is an experienced politician with solid track record incomparable in the current political panorama in the country. He is not also a new face in the NPP family and is aware of the contributions of each and every member of the party in any part of the country and will surely go for the best among the lot.
The flagbearer is very capable of nominating his running mate without any form of stampede'', the statement added
The statement further stated that NPP is the only party that has recognized the northerners and Muslims in Ghana. This they do by always going in for a northern Muslim running mate if the party flagbearer is a Southern Christian and the vice-versa.
It is their belief the Upper West Communications Directorate that Nana Addo will not like to break the precedent to which he played a major role to achieve.
''We thought what people should have been suggesting to Nana to do is to go outside the Northern brackets and search around the Upper Regions where there are so many personalities who stand tall by all qualification''
The Upper West communications directorate suggested to lobbyist to rather channel their energies and resources in their various constituencies to have a commanding lead.
The statement also expressed appreciation to the flagbearer, Nana Akufo Addo for his recent listening tour to the Upper West region stating that the tour was not only timely but necessary as he was able to touch the hearts of many people in the region.