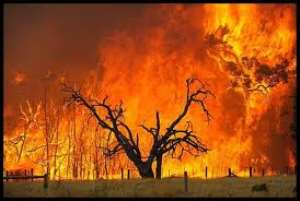 Bolgatanga, Dec 14, GNA - Chiefs in the Upper East Region have appealed to the UNDP to support them in kind or cash to organize education programmes on bush fires.
Naba Baba Salifu Lebikyarim, Paramount Chief of Bongo, made this appeal on behalf of his colleague chiefs at a one day workshop organized by NADMO in collaboration with the UNDP on the prevention and control of domestic and bush fires in Bolgatanga.
The workshop, which attracted participants from NADMO, the Red Cross, Disaster Volunteer Groups ( DVGs), Rural Housing Department, Censudi, aimed at sharing and educating participants on fire prevention and control.
Mr Patrick Akake, Regional NADMO Coordinator, commended the organizers for the workshop as the region had its severest bush burning this time of the year.
He appealed to Metropolitan, Municipal and District Assemblies to enact bylaws to punish culprits of bushfires to serve as deterrent.
GNA