Kenya troops to drive deeper into Somali rebel territory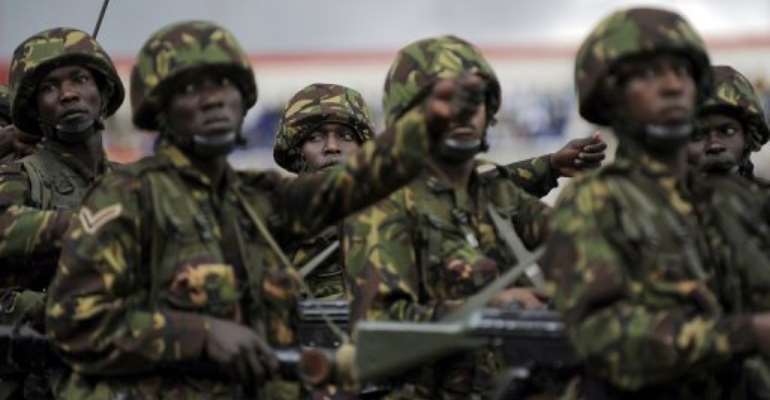 RAS KAMBONI, Somalia (AFP) - Kenyan forces and their Somali allies battling Islamist Shebab insurgents said Tuesday they plan to advance deeper into rebel-held regions.
Two months after Kenya sent troops to fight the Al Qaeda-linked rebels, the fores have made little progress due to bad weather, while the insurgents have multiplied grenade and landmine attacks in areas along the Kenya-Somalia border.
"The target is still Kismayo," Kenyan army official Captain Thomas Mwanga told reporters in the southern Somali region of Ras Kamboni.
However, Kenya Defence Minister Yusuf Haji said this month that they were not necessarily targeting Kismayo, a key port town controlled by the Shebab.
"What the minister said was, we will not own Kismayo. We will just pacify it and give it back to the (Somali) transitional federal government," Mwanga said.
Mohamed Ibrahim Farrah, a Somali government spokesman, said the authorities were making assessments after rains subsided recently.
"The problem is the rain. There's a lot of water. The rain stopped only 10 days ago. We should wait another 10 days."
Kenyan forces are in three locations in the south of Somalia. The offensive was launched in mid-October after a series of cross-border kidnappings and attacks Nairobi blames on the Shebab militia.