PURC Tasks Ghana Water Company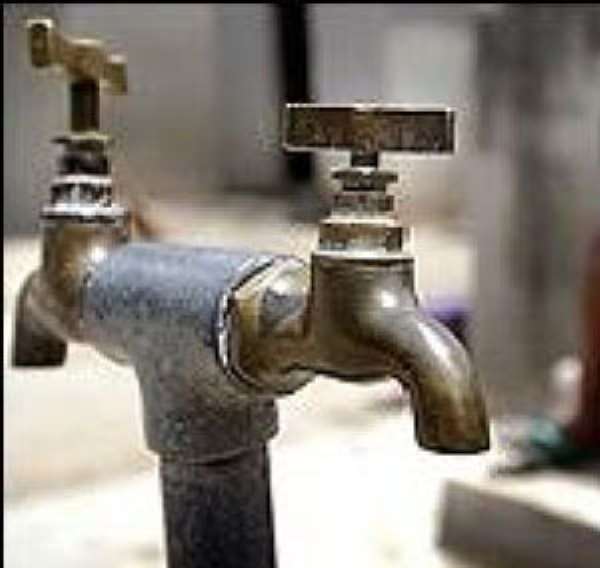 The Ghana Water Company Limited (GWCL) has been tasked to direct the Ghana Urban Water Limited (GUWL) to put an end to the unending disruption of water supply in Accra.
The Public Utilities Regulatory Commission (PURC), which issued the directive via a press release signed by Nana Yaa Akyempim Jantuah, Director of Public Relations, also tasked GUWL to institute plans and programmes to educate the public on water demand management during this period of low production.
The PURC said the water supply situation in Tema as well as Accra East, which is under the operational responsibility of GUWL, is disturbing. This has brought about massive disruptions in water supply to the entire Tema township and parts of Accra.
But according to the GWCL, the situation has been necessitated by unforeseen problems that have prolonged works at Kpong Water Works beyond the stipulated time for completion.
'In this regard the commission has urged the GWCL to ensure that the GUWL put in place interventionist programmes aimed at mitigating the impact of the situation on consumers of water in the affected areas.'
It called for consideration to be given to the filling of reservoirs and water tanks which have been placed at designated areas to enable consumers get supply during critical period.
Special attention should also be given to the transfer of water from Accra West to Accra East to the Accra Terminal Reservoir to augment water flow from Tema.
'As a matter of urgency, GUWL should effectively communicate with the public on this matter for them to know about the situation and measures being put into place to solve the problem.
'All requirements including equipment and materials should be procured by GUWL for the necessary work to be done to ensure a speedy solution to the problem at hand.'
The commission assured all consumers of water, who have been affected by this problem, that it would ensure that GUWL restores supply to the affected areas as soon as practicable. 
From Business Desk