Minister justifies demolition of 500 homes at Joma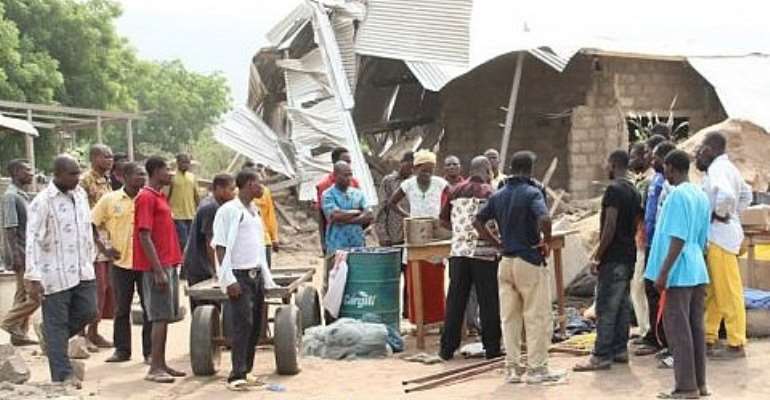 The Greater Accra Regional Minister, Mr Nii Armah Ashittey, has justified the demolition of over five hundred houses at Joma near Weija in Accra.
The joint military-police exercise which started last Saturday rendered more than two thousand people homeless.
The aim of the exercise, led by the Ga South Assembly and National Security, is to protect the Densu River from encroachment.
The chief of the community and residents have accused the authorities of going beyond the 200 meter radius agreed upon. But the Regional Minister, Nii Armah Ashitey says the people have no case.
"The Weija Dam, as you are very much aware, is a valuable asset for this country and for the Greater Accra Region and we have to preserve it at all cost."
Nii Armah Ashitey told Joy News, a fence will be put up to protect the river from further encroachment after the demolition.
A chief in the area however insists the minister's comments were inaccurate and misleading.
He complained the officials carrying out the demolition exercise failed to give prior notice to the people whose properties were destroyed.