Govt'll Not Ban Second-hand Vehicles - Sherry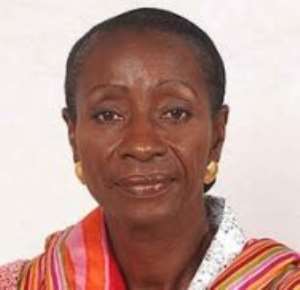 Ms Sherry Ayittey - Minister of Environment
The Minister of Environment, Science and Technology, Ms Sherry Ayittey, has explained that the government has no intention of banning the importation of second-hand vehicles.
Rather, she said, it would continue with the enforcement of the Customs and Excise Legislative Instrument (LI) 1604 that seeks to impose punitive sanctions or cost on overage vehicles.
Clarifying the misconception associated with her speech at one of the sessions of the just-ended Conference of Parties 17 (COP 17) of the United Nations Framework Convention on Climate Change (UNFCCC) in Durban, South africa, Ms Ayittey said, "The LI 1604 is explicit on which type of vehicle to be imported."
"I want to state here and again that the government has no plans to ban the importation of overage vehicles," she stressed.
A Joy FM report last week said Ms Ayittey had disclosed at the UN conference in Durban, South Africa, that a legislation was being worked out to ban the importation of used vehicles into Ghana.
Ms Ayittey, who spoke to the Daily Graphic from Durban Sunday, said the report had created the misleading impression that the government was considering a ban on second-hand vehicles.
She said what she sought to explain was the effort being made by the government to reduce carbon emissions.
She made reference to LI 1604 which imposed penalty on those who imported overage vehicles.
Ms Ayittey said the Joy FM correspondent had sought further clarification from her on the issue and she was, therefore, surprised that the journalist went ahead to file a report which only sent wrong and misleading signals.