Do not compromise of GM safety standards-Madam Abdul Salem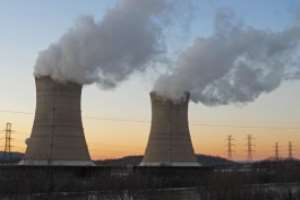 Accra, Dec. 12, GNA - African regulatory authorities have been asked not to compromise on the safety standards of Genetically Modified Organisms (GMOs) lest it undermined public health and confidence in it.
"It is important to note that the overarching principle of biosafety is that GM products must not present any risk to human and animal health or the environment".
Madam Salamata Abdul-Salem, Chief Director, Ministry of Environment, Science and Technology, the Focal Point, made the call when addressing the opening session of a five day Living Modified Organism (LMO) training programme for Anglophone African countries on the theme, "Risk Assessment: The Canon of the Biosafety".
The programme organised by Biotechnology and Nuclear Agriculture Research Institute of the Ghana Atomic Energy Commission in collaboration with the Secretariat of the Convention on Biological Diversity, is aimed at enabling participating countries to gain hands-on experience in the preparation and evaluation of risk assessment reports in accordance with the Cartagena Protocol on Biosafety.
Madam Abdul-Salem noted that in the minds of people, safety was the most important ingredient of their food, health and environment, adding, "Therefore, GM products have to undergo mandatory pre-market authorisation involving a scientific assessment of potential risks. Only if concluded to be safe should such products be allowed to be placed on the markets or released into the environment."
She reminded participants of the importance of risk communication in biotechnology and urged them to use it as an effective information tool to clarify misconception and promote clear understanding of the issues in biotechnology throughout the risk analysis process.
The Chief Director expressed concern about the huge gap in capacity as far as risk assessment and management of LMOs and their products were concerned and urged participants to address and find solution to fill the gap.
Professor Edward Akaho, Director-General of Atomic Energy Commission, said risk assessment was globally accepted under the Cartagena Protocol on Biosafety as a science based tool, which could facilitate decision-making in the responsible deployment and worldwide acceptability of LMOs.
He noted that LMOs continued to attract concerns hence it was imperative that the decision to deploy LMOs be based on globally acceptable procedures.
Countries participating in the training include; Ghana, Nigeria, Ethiopia, Kenya, Namibia, Botswana, Egypt, Canada and Belgium.
GNA