Methodist Guild presents Scholarships to three students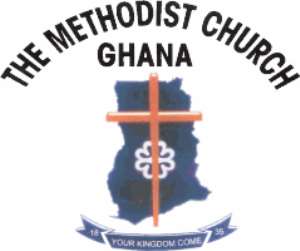 Dodowa, Dec. 12, GNA – Three guild-students of the Methodist Church, were on Sunday presented with scholarship awards, to enable them further their education at the tertiary level during the 2011-2012 academic year.
For their package, each of them received a semester or annual support of an amount of GH¢600.00 for their respective courses.
The beneficiaries are Master Rexford Addo from the Somanya Diocese, who would be studying at the Accra Polytechnic.
Master Dennis Kwesi Delali Wayo from the Tamale Diocese, would further his education at the Tamale Polytechnic, whilst Miss Rebecca Dadzie from the Tema Diocese, would attend the University of Cape Coast.
Right Reverend Albert Ofoe-Wright, Somanya Diocesan Bishop of the Methodist Church, who presented the package to the student-guilders, urged them to take their studies seriously, in order to inspire others to benefit from the scheme.
Bishop Ofoe-Wright urged Trustees of the Scheme to let fairness be their watchword, in the selection of beneficiaries.
Mr Enoch Baah, Connexional Guild President, said the establishment of the Scholarship Scheme was in line with the Vision 2008-2011 of the Methodist Guild.
Mr Baah disclosed that the Scheme, under the supervision of an independent Board of Trustees, with representations from the Council of Patrons, Council of Elders, the Chaplaincy Board, Connexional Executive Committee and Diocesan Executives, aimed at training more future leaders, to support the membership drive and evangelism efforts of the Methodist Guild and Church.
He explained that apart from covering brilliant but needy committed guilders, the scheme also played the Methodist Guild's complementary role towards government policy of Human Resource Development.
The Guild President announced that next year the Scheme would be expanded, to include scholarship for apprenticeship training, and therefore urged fellow guilders to work hard to benefit from it.
GNA