Motorbikes for KMA members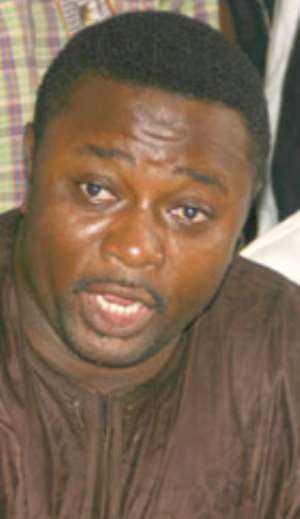 Mr. Elvis Afriyie Ankrah, Deputy Minister of Local Government and Rural Development
About fifty elected    members of the  Kumasi Metropolitan  Assembly (KMA) have received motorbikes from the Ministry of Local Government and Rural Development, to assist them in their daily activities towards improving the lot of their constituents.
Mr. Elvis Afriyie Ankrah, Deputy Minister of Local Government and Rural Development, who performed the presentation ceremony, said the government had recognised the hard work of the assembly members, hence the need to empower them to enhance the decentralisation system.
According to him, the motorbikes, 100 in all and the property of the Assembly, would registered in the name of the KMA and given to 50 elected members, while the remaining 50 would go to government appointees of the assembly for official duties.
The Minister charged them to cultivate the attitude of maintenance to prolong the lifespan of the motorbikes.
Mr. Samuel Sarpong, Mayor of Kumasi, said the gesture of providing the bikes was in recognition of the important roles the recipients were playing in the decentralised system.
He cautioned them against the temptation of selling the motorbikes, reminding them that they were the property of the KMA.
The Presiding Member of the Assembly, Nana Owusu Pieasa, on behalf of the assembly members, thanked the government for the gesture, and pledged they (members) would reciprocate it by giving off their best to enhance the decentralisation process.