Anglogold Ashanti reinforces security at its Obuasi mine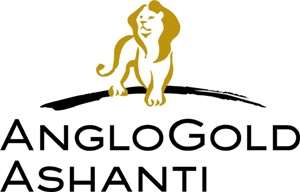 Accra, Dec. 12, GNA – AngloGold Ashanti (AGA) has conducted a thorough review of its security system and procedures, leading to far-reaching preventive measures to protect the rights of people at its operational areas.
A statement issued and copied to the Ghana News Agency in Accra by Mr Kwesi Enyan, Managing Director, Obuasi Mines Site, said investigations by the Ashanti Regional Police have unveiled that the security staff of Ghanatta Security, shot one Mr Eric Kwame on the night of August 10 this year.
It explained that security personnel employed by the AGA are not entitled to carry firearms and must act in accordance with internationally recognised human right protocols.
The statement said AGA has taken measures to improve on security and the protection of human rights including the termination of Ghanatta Security Service contract whose staff was allegedly involved in the shooting incident.
"Additional vehicles and communication equipment have also been commissioned for AGA security in Obuasi to improve mobility and response time of security staff, while the Southern Dam area and AGA mine sites in general are being secured with a fence, additional lighting and an access road."
Meanwhile a comprehensive firearm policy has been introduced stipulating that no firearms may be used on-site, requesting all security contractors to submit a monthly letter certifying compliance.
It also noted that security threat and risk assessment are now conducted on weekly basis to identify potentials for human rights abuses and the taking of corrective action.
The statement said "the incident that led to the death of Eric Kwame was a regrettable breach of the company's policies and procedures.
It said all new security contracts contain a standard clause requiring compliance with the Voluntary Principles on Security and Human Rights (VPSHR).
All new contracted security staff must have previously completed VPSHR training.
The statement said refresher training is provided on daily basis.
GNA